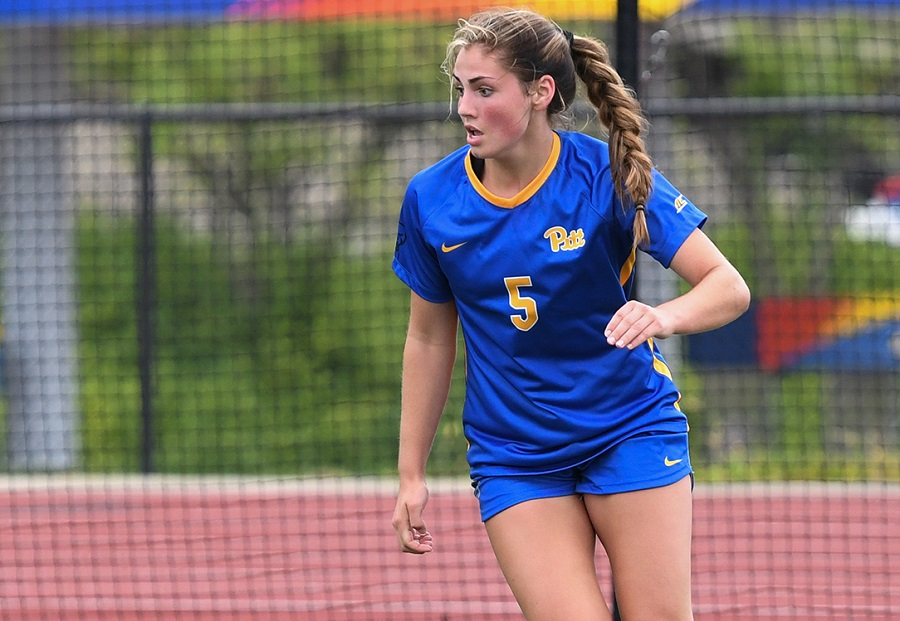 Sarah Schupansky Becomes First Pitt Soccer Player Named All-ACC First Team
Former North Allegheny standout, Sarah Schupansky, was selected to the All-ACC First-Team – becoming the only Panther to ever receive this honor. The forward is paving the way for the Panthers – leading in goals (10), assists (10) and points (30). Schupansky earned the ACC Offensive Player of the Week honors in the first week of play this season after her key set pieces in the matchup against Bucknell. Her efforts throughout the season have helped the Panthers make history by upsetting Duke, breaking the program record in goals, assists, points, ACC Wins and first ever win in the ACC Championships. In the historic game against UNC, Schupansky posted the second assisted on the game winning goal. This was the first ever win against the Tar Heels in program history which secured the Panthers' spot in the ACC Championship Semifinals.
Schupansky is currently ranked in the top-10 in the ACC for assists per game (0.53), game-winning goals (3), goals per game (0.53), shot accuracy (0.500), points per game (1.58), shots per game (2.95), shots on goal per game (1.47), total assists (10), total goals (10), and total points (30). Schupansky also earned a spot on the TopDrawerSoccer mid-season Top-100 list – coming in at No. 42.
(Press release and photo courtesy of University of Pittsburgh Athletics).