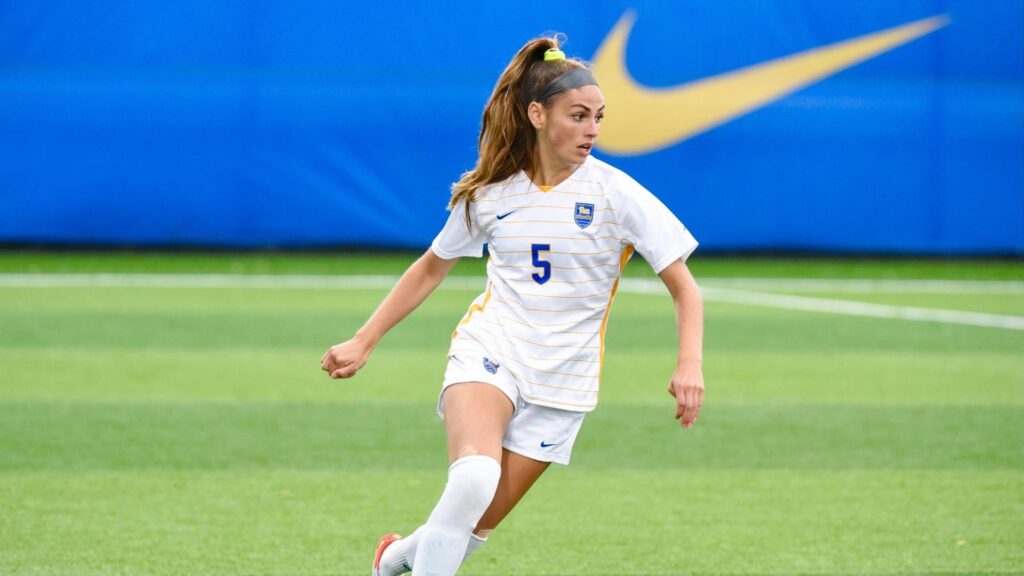 Sarah Schupansky named ACC Offensive Player of the Week
Pitt women's soccer junior forward and former North Allegheny standout, Sarah Schupansky, has been named ACC Offensive Player of the Week, the league announced Tuesday. This is Schupansky's first time receiving this honor.
Schupansky is the No. 21 Pitt Panther's leader in points so far this season, totaling nine points. In Thursday evening's matchup against Kent State, Schupansky launched an impeccable corner kick for the assist of freshman Lainie Fuchs who scored the game winning goal. The junior secured two more goals on the week in the matchup against the Bucknell Bisons. Schupansky's first goal was a direct shot on goal that found the back of the net after Bucknell's goalie helped tip it in. Her second goal of the afternoon came from a beautiful decision made in her penalty kick. This shot brought the Panthers up to a 5-0 shutout against Bucknell. The Pittsburgh, PA native has recorded four goals and two assists thus far in the 2023 season, totaling 153 minutes.
Schupansky extended her career records in points (51), assists (15) and goals (18).
(Photo and press release courtesy of University of Pittsburgh Athletics).