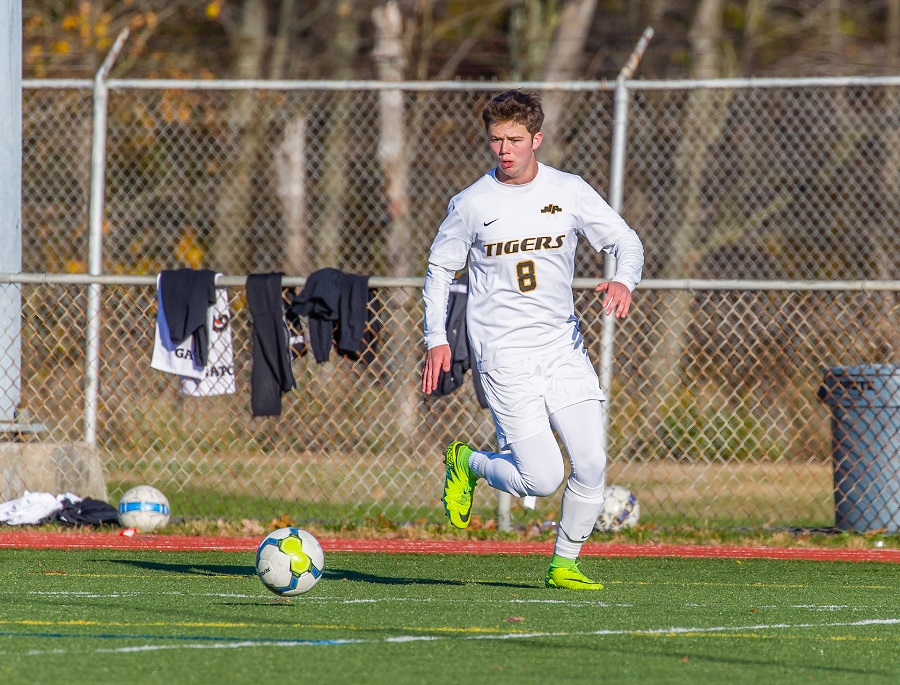 Sean Atwater Named First Team All-UAA
Former North Allegheny soccer standout and Case Western Reserve University senior Sean Atwater has been named First Team All-Conference by the University Athletic Association.
Atwater earned his first career All-UAA honors with his selection to the First Team. The midfielder was second on the team with 14 points on five goals and four assists, including one goal and two assists in UAA play. For his career, Atwater, who played in 59 games, scored six goals and tallied eight assists.
CWRU ended its season in the First Round of the 2022 NCAA Division III Men's Soccer Championship after falling in penalty kicks to Muhlenberg following a 0-0 double-overtime tie. The Spartans finished the season with a record of 10-3-4, reaching the postseason for the fourth time in program history.
At North Allegheny, Atwater was a key contributor to winning back-to-back WPIAL titles in 2016 and 2017. Atwater tallied six goals and 15 assists his senior year. As a junior, he scored three golden goals including the game-winner in 2-1 victory over Seneca Valley in the 2016 WPIAL championship.