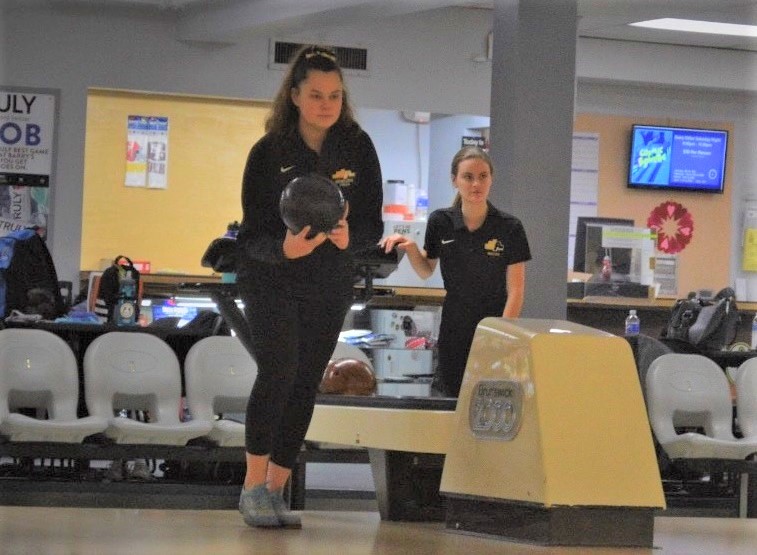 Student-Athlete Profile: Senior Julia Jorden
For senior Julia Jorden, when the North Allegheny bowling team hits the lanes during the winter months it is always a family affair. Julia's brother, Jeb, is a sophomore on the boys' team and her father, Bill, is the head coach for the NA boys' squad as well.
"It is definitely a family affair," said Julia Jorden. "My Dad has bowled since he was a kid, along with his older sisters, and Jeb started bowling before I did. We all do it now together."
For Julia Jorden, her passion for bowling was not immediate. As a young girl, Jorden began competitive dance when she was six-years old and continued in that field for 10 years. Not until her father took over as the North Allegheny boys' bowling coach did her attention turn toward picking up strikes and spares.
"I started bowling the summer before my freshman year of high school. It was my Dad who really got me interested. Shortly before that, he had become the boys' coach for NA. I was reluctant at first but I'm really glad I did it."
Balancing both dance and bowling through her sophomore year, Jorden's bowling career skyrocketed once she narrowed her concentration to knocking down pins.
"My junior year, I took a year off from dance and that's when I really started to focus on bowling."
During her junior campaign at North Allegheny, Jorden had a breakout season and finished as the No. 2 bowler in the North Section and was ranked No. 15 out of 314 bowlers in the WPIBL. At that time, she reached the Western Pennsylvania Singles Championships for a second straight year and narrowly missed out on states, falling just four pins short.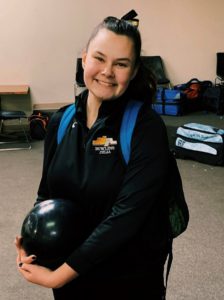 As a senior during the 2019-2020 season, Jorden made it back to the Western Pennsylvania Singles Championship on March 6 and was determined to this time reach states. Jorden posted a top ten finish against the best 90 bowlers in the Western Region, qualifying her for the Pennsylvania State Singles Bowling Championships.
The state championship has been put on hold due to COVID-19 and its unknown when or if the event may be rescheduled. While Jorden's high school bowling career may be effectively over, she can look back on plenty of warm memories at the lanes with her team and family.
"It's been a blast for me. It's been a unique experience and I love getting to meet a bunch of new people who share the same unique interests as me."
To share her bowling experiences with her father and brother has made her career at North Allegheny extra special.
"My Dad is definitely one of my role models. He's inspired me into being a better student, bowler and person. He's very hard working and a pretty good bowler himself; and an awesome coach."
Not only the statistical team leader, Jorden has also served as the team captain for the Lady Tigers over the past two seasons. It's a responsibility she has taken to heart.
"That's been really fun for me. I enjoy leading our team pep talks and leading the cheers at the matches."
Outside of North Allegheny, Jorden has participated in the Pepsi Youth Bowling Championships, finishing No. 22 in Pennsylvania in 2019 and qualifying for regionals in 2020. She was also a finalist in the 2019 Frank Motta Youth Scholarship Tournament, dueling with some of the best girls in Western PA, including Division I collegiate athletes. Jorden has won multiple bowling scholarship monies from various leagues and tournaments over the years.
Jorden will attend Gannon University next year and wants to pursue a bachelors degree in Health Science and a doctorate in Physical Therapy. The Golden Knights do not have a women's bowling program but Jorden is interested in starting one once she arrives in Erie.