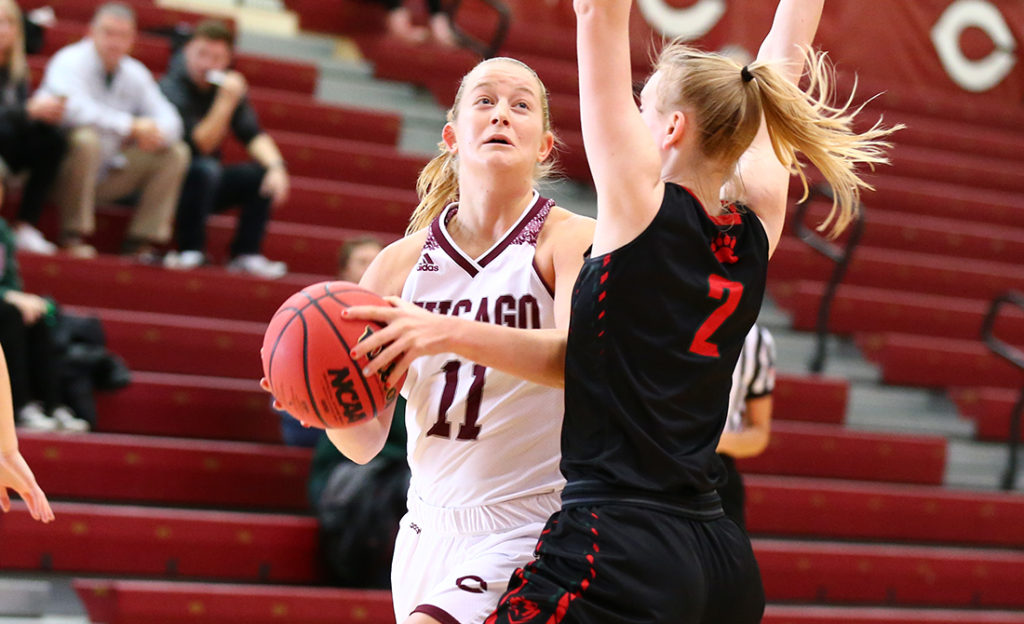 Taylor Lake Named To D3 Hoops All-Central Region Team
Former North Allegheny girls' basketball player, and junior forward at the University of Chicago, Taylor Lake received national recognition on Monday afternoon. Lake was named to the D3Hoops.com All-Central Region Team, earning second-team laurels.
Lake also received first-team All-University Athletic Association honors last week after earning second-team recognition last season. She led the Maroons in scoring with 14.3 points per game, 58 assists and a 3-point shooting percentage 35.2.
Lake was second on the squad with 6.2 rebounds per game and 21 blocks, helping the University of Chicago reach the NCAA Division III Tournament for the third consecutive season.
(Photo Courtesy of the University of Chicago Athletics).