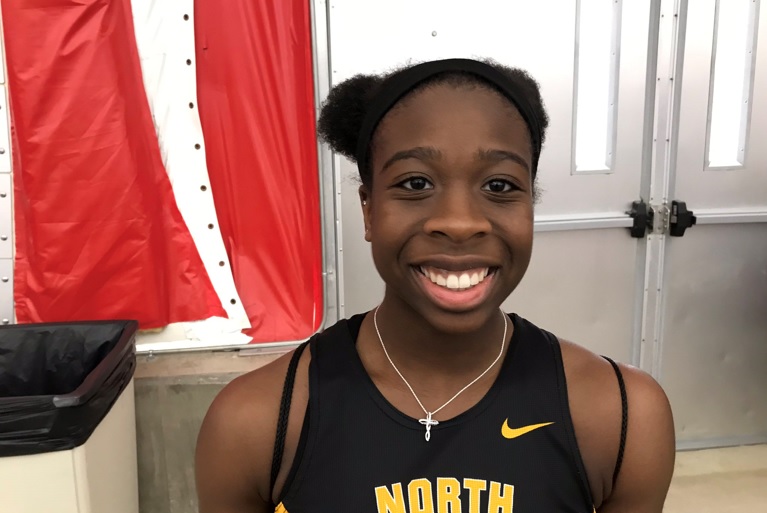 Three More Gold Medals For Casey Burton At TSTCA Meet #2
After winning two gold medals last week, junior Casey Burton surpassed that mark with a trio of gold medals at TSTCA Meet #2 at Edinboro University on Saturday. Burton placed first in the 60-meter dash, 200-meter dash and the long jump.
Other top-10 performers included sophomore Keeley Misutka, who took bronze in the one-mile run, and junior Emily Thompson, who placed ninth in the 3000-meter run. Freshman Evelyn Wiethorn finished in a tie for fourth place in the high jump. The Lady Tigers relay team in the 4×200 meter relay of Bailee Miara, Sara Hogan, Lola Akindele and Mira Botula claimed eighth place.
For the NA Boys, junior Noah Plenter won bronze in the 60-meter hurdles and junior Jack Walsh took ninth place in the pole vault. For a complete look at Saturday's results, click here.
The North Allegheny indoor track and field team returns to action next Saturday at TSTCA Meet #3 at Edinboro.