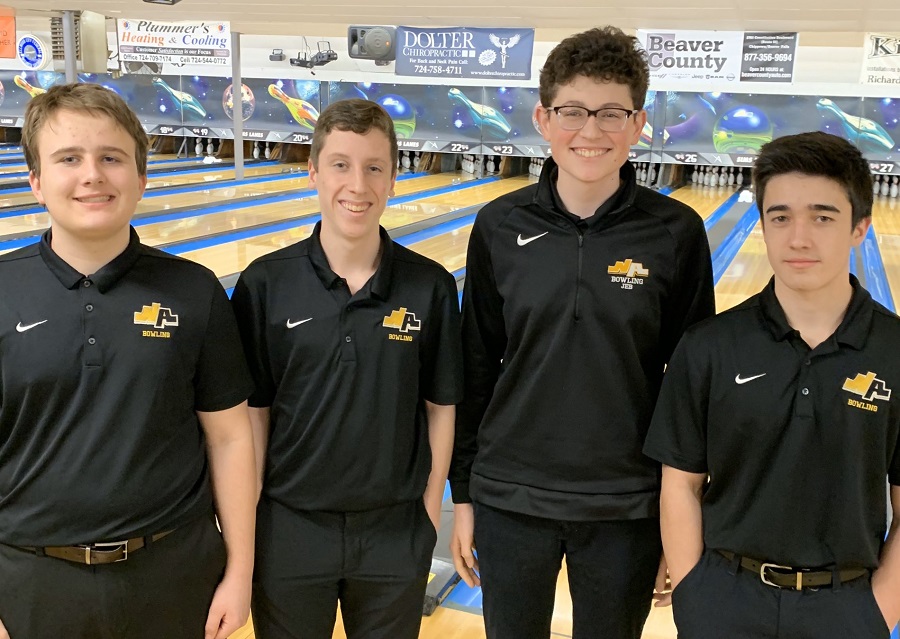 Three NA Bowlers Advance To Regionals
Three North Allegheny bowlers have qualified for the 2020 Western Pennsylvania Regional Singles Championships. At Wednesday's WPIBL singles competition, Andrew Cook, Dylan Scheidler and Jeb Jorden all advanced to regionals on March 6.
Scheidler had the top performance of the NA bowlers with a 200 average and finished in the top 10 at the event. Cook averaged a 197 and Jorden averaged a 186 to qualify for the next round. Joey Lydon also participated and averaged a 194 but did not make the cut.
Continued good luck to the NA bowling team.