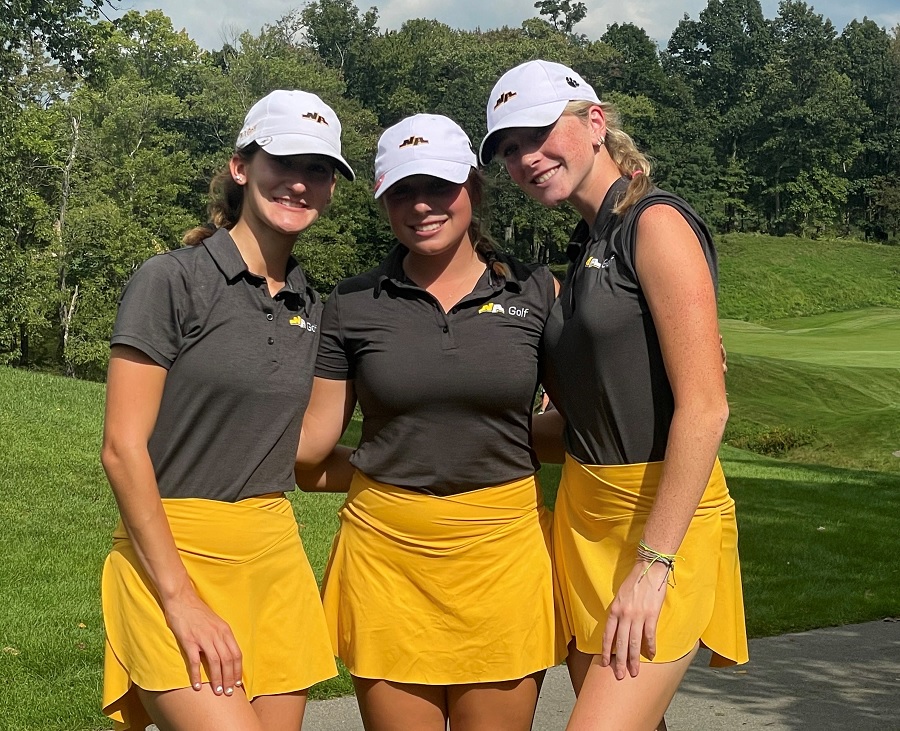 Three Tigers Advance to WPIAL Individual First Round
Three members of the North Allegheny girls' golf team made the cut at the Section 1-AAA qualifier on Wednesday. The target score was 90 at Diamond Run Golf Course and seniors Katie Rose Rankin and Lauren Kardos, as well as junior Megan Manesiotis all easily beat the target to advance to the WPIAL first round next week.
Rankin and Kardos each shot a 78 finishing in a tie for second place and were just five strokes off the pace set by medalist Lihini Ranaweera of Seneca Valley. Manesiotis scored an 84, good for sixth place.
Also representing the Tigers were freshman Kayli Dings and junior Amber Roth but both missed the cut. Dings shot a 92 and Roth carded a 97.
For a look at all scores from the Section 1-AAA qualifier, click here.
Rankin, Kardos and Manesiotis will prepare for the WPIAL Individual First Round on Monday at Youghiogheny Country Club.