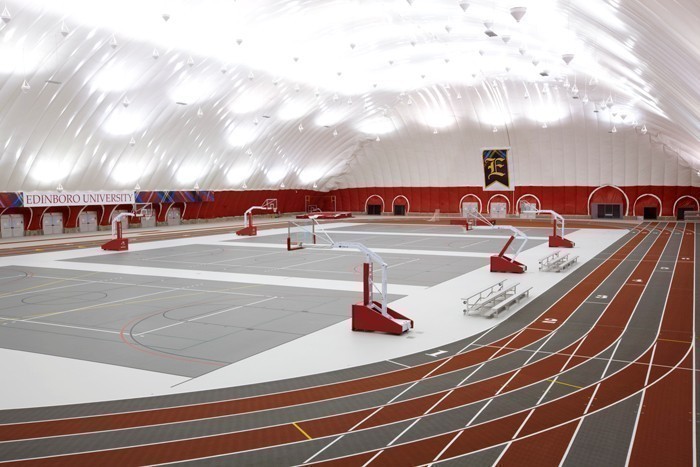 Tigers Make Waves At TSTCA Meet
The North Allegheny Indoor Track & Field Team took part in the TSTCA Meet #3 at Edinboro University on Saturday. The day was highlighted by Ayden Owens winning performance in the 60m Hurdles, running a time not only the best in the state, but one of the best high school times in the nation. Owens also won the Long Jump.
Other North Allegheny multiple event performers were Casey Burton winning the 60m Dash and Long Jump.  She also placed third in the 200m Dash.   Donovan Rice placed 2nd in the 60M Hurdles, third in the 60m Dash, and seventh in the 200m Dash.   Other notable performances on the track include Savannah Benko placing 7th in the 60m Hurdles, and the distance crew of Zach Ehling winning the 800m Run, Dan McGoey running second in the 3000m Run, and Stephan Nalepa placing eight in the 3000M Run. 
In the field events, pole vaulters Jono Pelusi, Vittoria LaRosa, and Yulia Yatsenko each placed 2nd, 5th, and 7th, respectively.  Triple Jumpers Joseph Wanalwa and Alex Dunmyre finished 6th and 8th.  Connor Ditka also secured a fourth place finish in the shot put.  Stay tuned, the future looks bright for these young athletes. 
North Allegheny will return to Edinboro University on Friday Afternoon to participate in another TSTCA Indoor Meet.