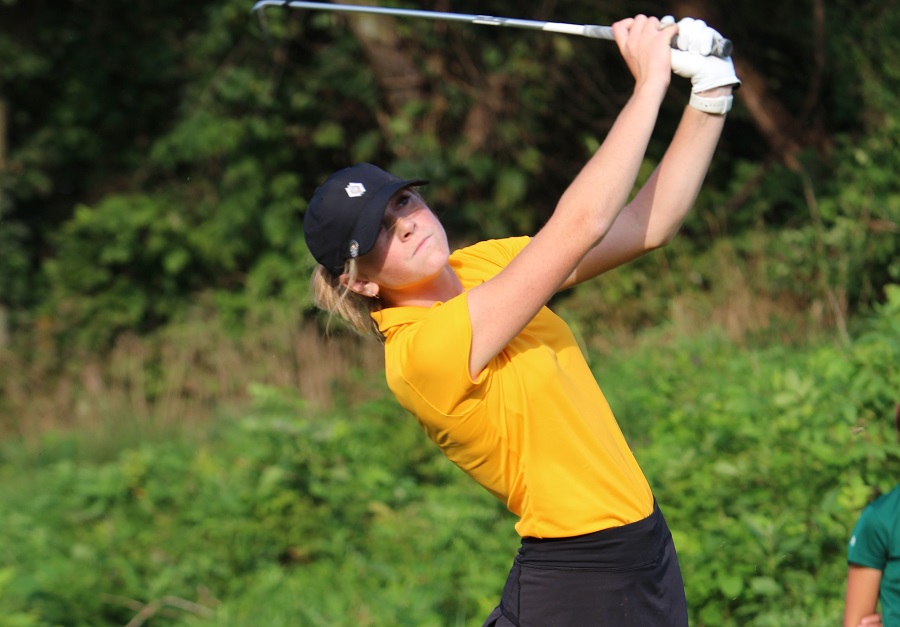 Tigers Dispatch Foxes, 179-208
On a sun-splashed Wednesday afternoon, the North Allegheny girls' golf team earned a non-section road victory over Fox Chapel by a 179-208 decision.
Senior Katie Rose Rankin led the way for the Tigers with a 1-over par 38 at Pittsburgh Field Club. Junior Megan Manesiotis shot a 43 and senior Lauren Kardos followed with a 45. Freshman Kayli Dings rounded out the scorecard with a 53. Fox Chapel was paced by Laila Golla's 46 in a losing effort.
North Allegheny leaps to 5-0 on the season and returns to action on Thursday for a home match with Blackhawk in the section opener. Tee time is set for 3:30 p.m.
Girls Golf Summary 8-17-22 vs. Fox Chapel
Match Summary

NORTH ALLEGHENY- 179
FOX CHAPEL - 208
NORTH ALLEGHENY
SCORE
FOX CHAPEL
SCORE
Katie Rose Rankin
38
Laila Golla
46
Megan Manesiotis
43
Lucy Rygelski
53
Lauren Kardos
45
Baustin Bitar
53
Kayli Dings
53
Riley Perka
56
TOTAL
179
208
Amber Roth
56
Kate Gilliland
57