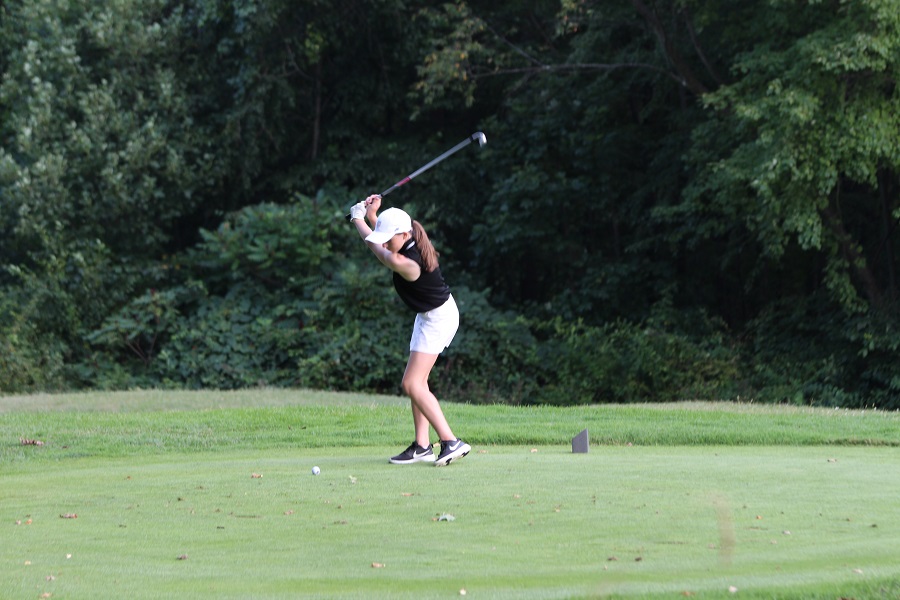 Tigers Drop Regular Season Finale To Indians
The North Allegheny girls' golf team wrapped up the regular season schedule on Tuesday afternoon with a 170-194 loss to Peters Township at Valleybrook Golf Club.
Junior Katie Rose Rankin led the Tigers with a 42, followed by senior Sissi Hai, who shot a 46. Sophomore Amber Roth carded a 49 and junior Lauren Kardos rounded out the scoring with a 56. Peters Township was paced by a pair of 41's from Delaney Kern and Allison Poon.
North Allegheny concludes the regular season with a 14-3 record and will compete in the WPIAL team finals on Oct. 14. Before that, the Tigers will send Rankin, Kardos and sophomore Megan Manesiotis to the WPIAL individual finals on Thursday.
Match Summary
PETERS TOWNSHIP - 170
NORTH ALLEGHENY - 194
NORTH ALLEGHENY
SCORE
PETERS TOWNSHIP
SCORE
Katie Rose Rankin
42
Delaney Kern
41
Sissi Hai
46
Allison Poon
41
Amber Roth
49
Brooke Vowcheck
44
Lauren Kardos
56
Sophia Stevens
44
TOTAL
194
TOTAL
170
Megan Manesiotis
56
Jena Norman
62
Kate Gilliland
55
Niyati Cannanbilla
57