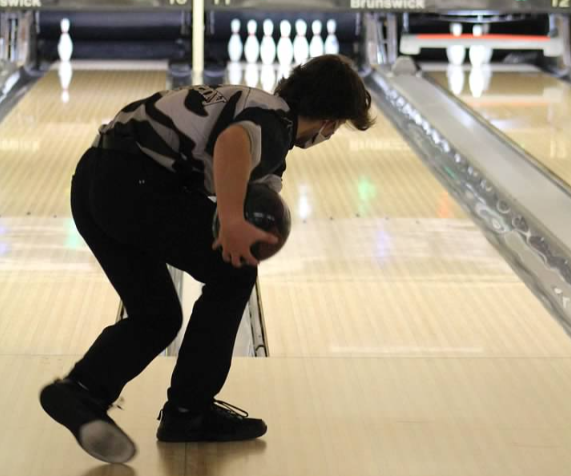 Tigers Jockey for Position with Lancers
The Tigers hit the road again Thursday returning for a second straight week to Deer Lakes Lanes.  The Deer Lakes Lady Lancers won the North Section last year and look to repeat that feat again this year.  This state-caliber team was led by senior Kaylee Lipp with a 233-234-244, a 711 Series.  Lipp was the top bowler of the day for both the boys and girls teams.
Fresh from the start, NA's Katrina Price threw her highest game of the year in Game 1 with a 195.  Price also improved her overall performance from last week increasing by +17 pins and finishing the day with a 460 Series.  Also leading NA, senior Grace Yook threw her highest series to date (333).
The Lady Tigers lost all 7 match points falling 568-816, 442-961, 565-864. North Allegheny finished the fight knocking down 1575 pins, but Deer Lakes rallied many times knocking over 2701.  The Lancers improve to 4-0 and the Tigers fall to 1-3.
Winning all three games as well as the total pin fall, netted the Boys Team a 7-0 victory, and a 3-1 record for the season.  The duel was quick with NA earning victory, 2454 – 1438.  North Allegheny jumped out to an early lead and never looked back, winning Game 1, 777-416.  The Tigers kept up the pressure in Game 2, 816-542, and extended their total pin advantage to +635.  Leading the Tigers in Game 2 in his first Varsity start was junior Jacob Feiling was with 172.  Game three went much the same as the previous two with junior Connor Peoples pacing the team with a 204.  Joining in the final battle were sophomores Kai Duffy (182) and Andrew Roth (178).  NA won 861-480.
The Tigers return home next week as the Butler Golden Tornado blow into McCandless.  Butler is currently the #1 team in the WPIBL.  The Tigers look to unseat their section rival.