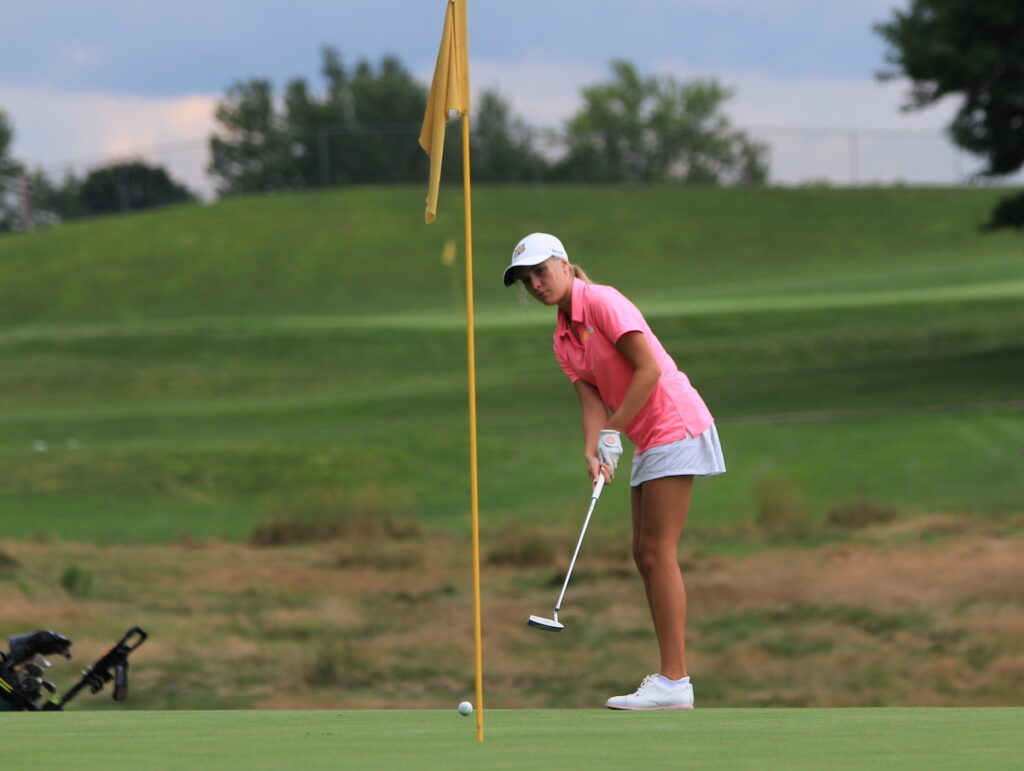 Tigers Topped By Raiders In Section Matchup
The North Allegheny girls' golf team continued section play on Tuesday and dropped a 183-193 decision to Seneca Valley at Diamond Run Golf Course.
Senior Megan Manesiotis led the Tigers with a team-best score of 43. Sophomore Kayli Dings carded a 49, followed by senior Amber Roth with a 50. Sophomores Kirsten Karlovits and Omisa Shah shot a 51 and 52, respectively. Seneca Valley was paced by Madison Sharek with a 39.
North Allegheny falls to 1-4 overall and 1-1 in the section. The Tigers return to action on Wednesday with a visit to Moon.
Girls Golf Summary 8-22-23 vs. Seneca Valley
Match Summary
SENECA VALLEY - 183
NORTH ALLEGHENY 193
NORTH ALLEGHENY
SCORE
SENECA VALLEY
SCORE
Megan Manesiotis
43
Lihini Ranaweera
43
Kayli Dings
49
Madison Sharek
39
Amber Roth
50
Sarah McCullough
54
Kirsten Karlovits
51
Cassie Dague
47
Omisa Shah
52*
Rylin Barbe
58
TOTAL
193
183