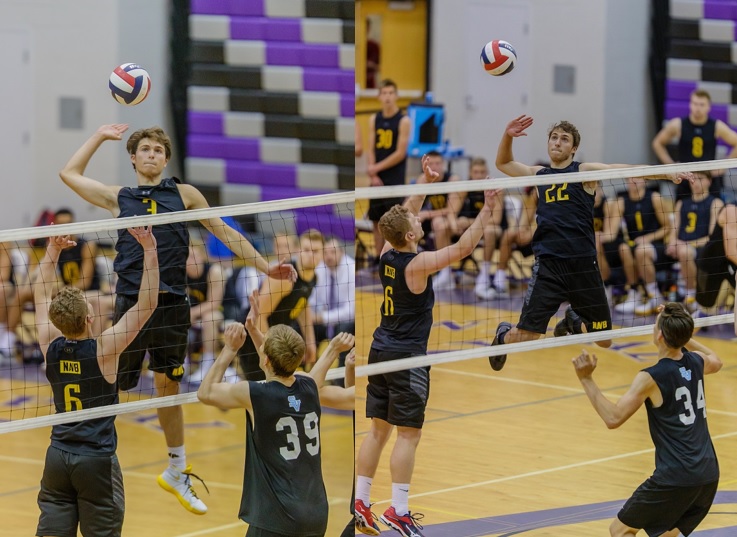 Visgitis Twins To Play Professional Volleyball Overseas
For the second consecutive season, former North Allegheny boys' volleyball standouts Eric and Luke Visgitis will play professional volleyball overseas.
Last year, Eric Visgitis played for VC Bitterfield-Wolfen in the German Super League, also known as Bundesliga. Luke Visgits played with VC Viana in Portugal's Division 1 League, located in Viana do Castelo, Portugal. This August, both brothers will play in Bundesliga, which is considered one of the best volleyball leagues in the world. As twins, it is very rare to play on the same professional team, especially volleyball, making this an exceptional achievement.
As seniors at North Allegheny in 2017, the Visgitis brothers were part of a Tigers squad that went 22-1, capturing a WPIAL title and reaching the PIAA championship game along the way. Eric Visgitis is still ranked fifth all-time at NA in blocks (230) and 15th all-time in kills (407). Luke Visgitis ranks eighth all-time at NA in blocks (202) and 14th in kills (416). He also owns the best single-season hitting percentage (.575) in program history in 2017.
At the University of Mt. Olive, the dynamic duo continued to excel at the collegiate level. Eric Visgitis was a four-time All-Conference Carolinas selection, including a first-team honoree as a senior this past spring. He also ranks eighth all-time in kills, fourth in total blocks and second in hitting percentage at UMO. Luke Visgitis was a five-time all-conference pick and twice earned first-team laurels. For his career at UMO, he ranks seventh all-time in kills, third in total blocks and No. 1 in hitting percentage.