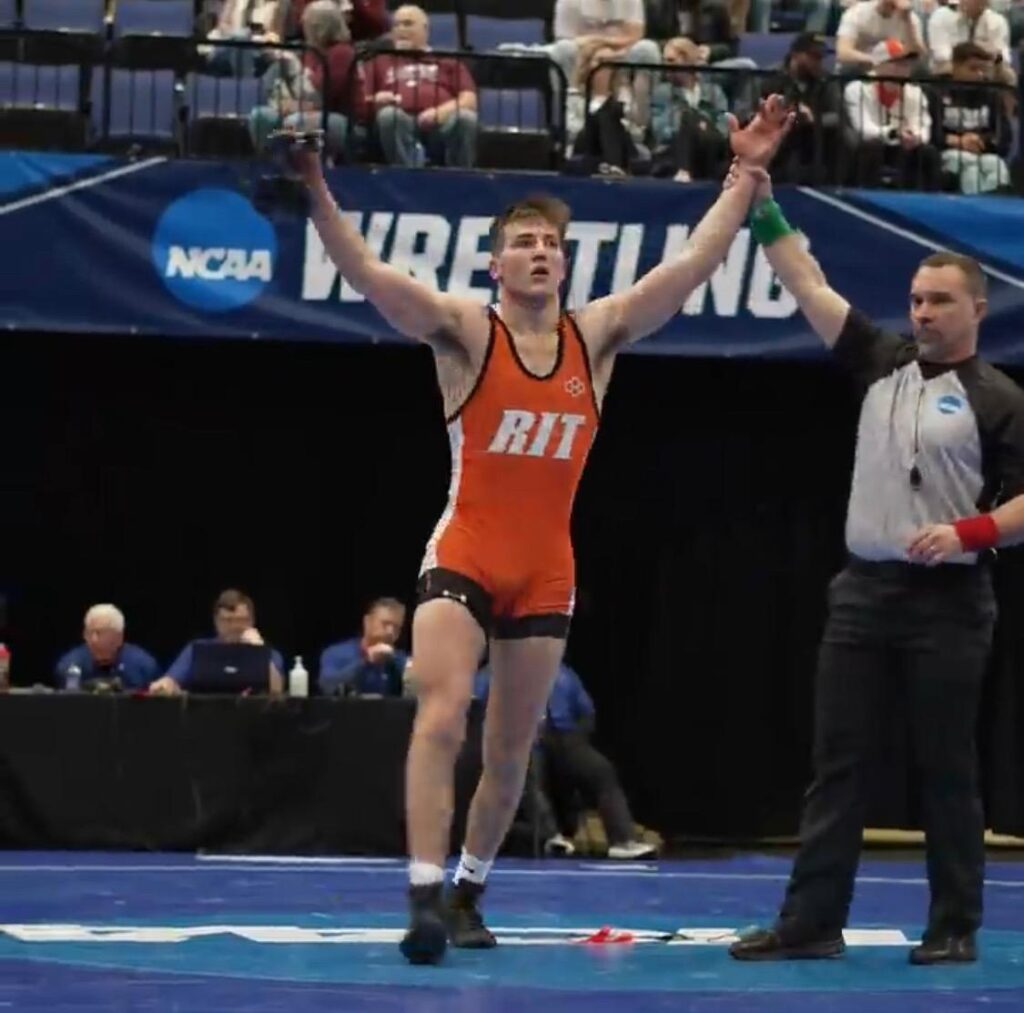 Zach Stedeford Earns All-American Status at RIT
Former North Allegheny wrestler and senior at Rochester Institute of Technology, Zach Stedeford, earned All-American status and helped RIT to a seventh-place finish at the 2022 NCAA Division III Wrestling Championships. Individually, Stedeford placed sixth at the NCAA Tournament at 174 pounds.
Stedeford went 3-3 in the tournament with two losses coming against No. 2 Zane Mulder (Wartburg). After suffering a 15-1 major decision to Mulder in the opening round, Stedeford strung together three wins to move to the consolation semifinals, where he fell to Mulder again, this time by a 9-1 score.
Stedeford's first win came against Coe's Tristan Westphal with an 11-5 decision, followed by a 4-1 win over No. 8 Charlie Gryas (Oswego). Stedeford began the second day with a 10-4 win over Stefan Major (Stevens Institute of Technology). In the fifth-place match, Stedeford fell by fall to No. 5 Solomon Nielsen in 6:59.
"Zach Stedeford, up three weight classes from when he competed last prior to the pandemic, drew from all of his experience and guile, and competed for seven minutes in every match treating them like they were his last, and he climbed the podium as an All-American," said RIT head wrestling coach Jason Bovenzi.
As a senior at North Allegheny during the 2016-17 season, Stedeford posted an outstanding record of 33-10 and finished second in the Section 3-AAA individual wrestling tournament to qualify for the WPIAL Team Tournament.