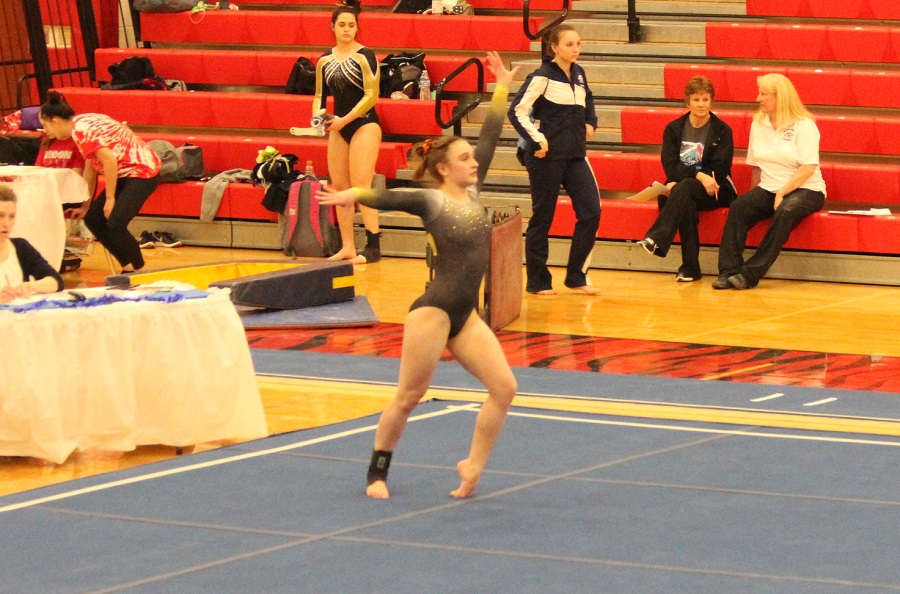 Tigers Dazzle At WPIAL Individual Championship
The North Allegheny gymnastics team rounded out the 2019 season at the WPIAL Individual Championship on Saturday.
Punctuating a fantastic freshman season, Reyna Garvey stole the show by earning four WPIAL medals. Garvey won gold on the beam (9.725), silver on the bars (9.55) and bronze in the vault (9.683). Overall, Garvey scored a 38.358 in the all-around which was good for another second-place medal.
Junior Jenna McConnell gave an outstanding performance on the bars (9.46) for a fourth-place finish. Other Tigers who competed at the individual portion of the WPIAL championships included freshman Gena Chick and junior Kelsey O'Neill. For a complete look at NA's scoring, click here.