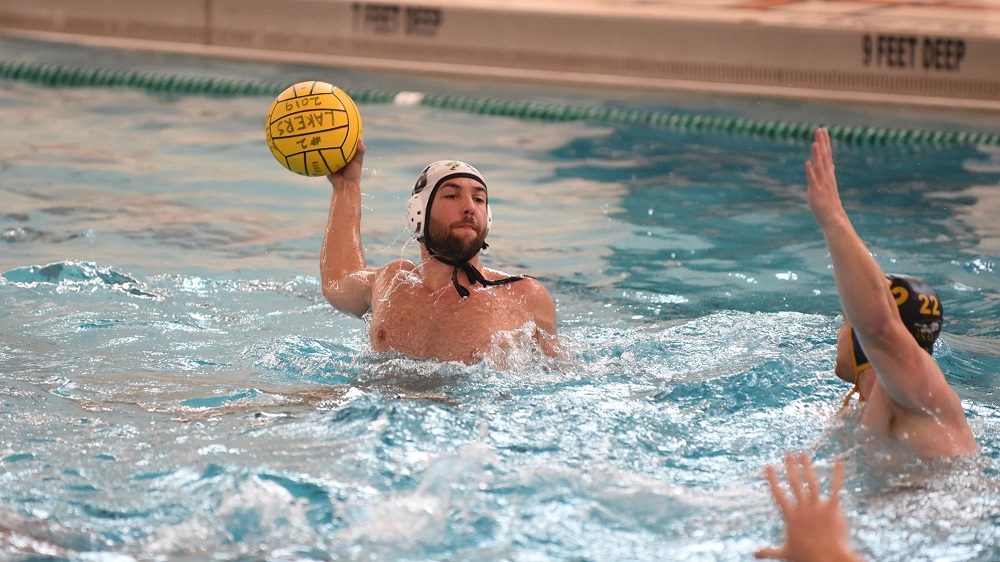 Former NA Water Polo Standout, Drago Marjanovic, Named All-American
Drago Marjanovic (Belgrade, Serbia/North Allegheny) represents Gannon men's water polo on the Collegiate Water Polo Association's All-America First Team. He joins seven players from across the country and three honorable mentions as the CWPA released its All-America Team Wednesday afternoon.
Marjanovic adds this honor to his growing list having already been named to the MAWPC-First Team, MAWPC-West All-Tournament First Team, and MAWPC All-Tournament Second Team.
Marjanovic led the Knights with 63 goals and 28 assists on the year, while finishing with 15 steals over 21 games played. He helped lead Gannon to an 18-4 overall record and an undefeated performance in MAWPC play.
In the final seconds of the MAWPC-West championship game vs. defending champions McKendree, Marjanovic made a steal with less than 15 seconds on the clock. He then lobbed a long shot from Gannon's defensive end of the pool past the goalkeeper to secure a 15-14 OT win over McKendree. Marjanovic finished that game with a career-high seven goals, one assist and three steals.
His 63 goals on the year ranks sixth in the single-season record books, while his 28 assists is tied 25th in a single-season. Marjanovic climbed into the top-25 all-time with 86 career goals and has two seasons to add to his career totals.
(Information and photo courtesy of Gannon University Athletics.)