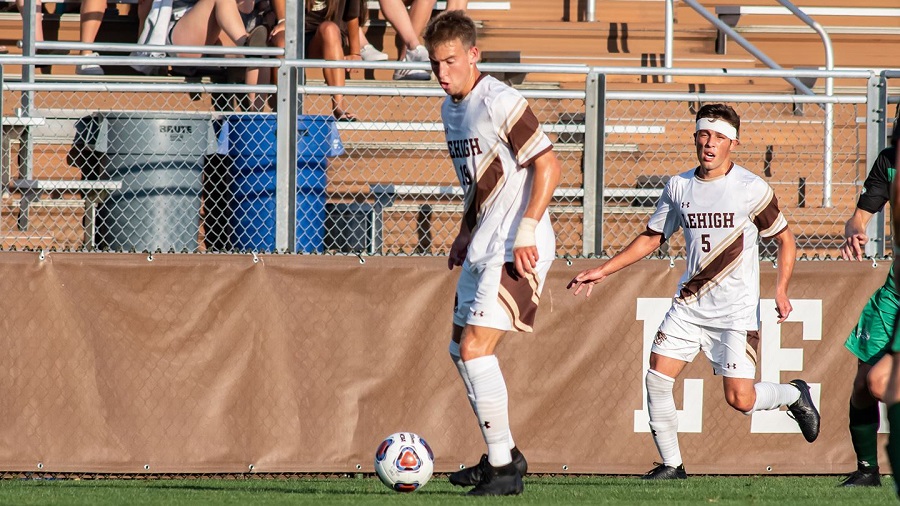 Josh Luchini earns Preseason All-Patriot League honors
BETHLEHEM, Pa. – The Patriot League announced its preseason accolades for the 2021 men's soccer season on Tuesday afternoon and a former North Allegheny standout has earned Preseason All-Patriot League team for the upcoming year. The awards were voted on by the league's coaches and sports information directors.
For the second straight year, Lehigh University senior forward Josh Luchini earned Preseason All-Patriot League honors.
Luchini played just three games last season and started two of them, but kicked off his campaign with a bang, scoring his second career hat trick in a 4-1 victory over Bucknell. A Third Team All-American and Patriot League Offensive Player of the Year in 2019, he has registered 20 goals and seven assists for 47 points throughout his decorated career at Lehigh.
(Information and photo courtesy of Lehigh University Athletics.)