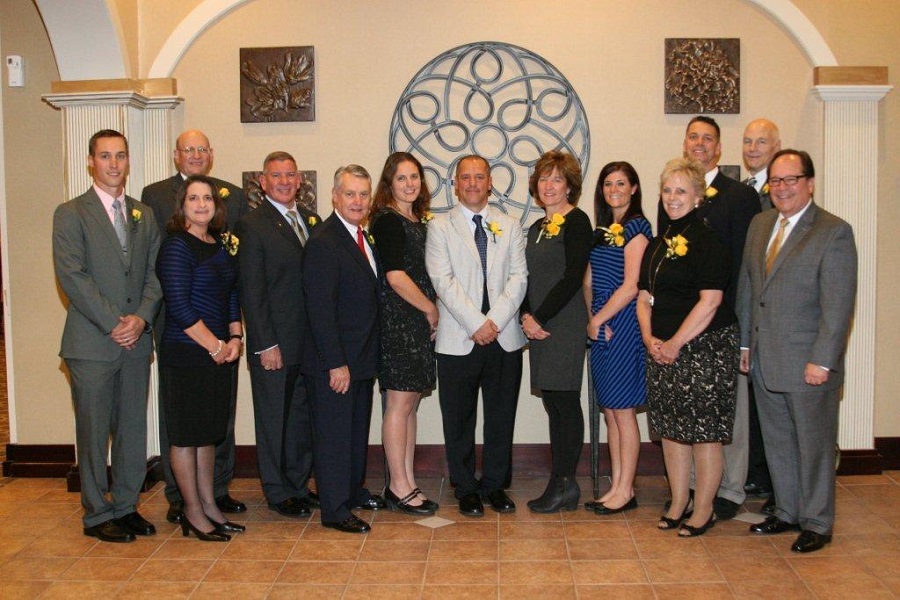 NA Hall Of Fame Welcomes 19th Induction Class
The North Allegheny Hall of Fame Association celebrated its 19th Induction Class during homecoming festivities last week. On Thursday night at The Chadwick, North Allegheny welcomed 11 new members into the hall, which included Matt Butler (Class of 2003), Kathy Byrnes (Class of 1977), Virginia Hetzel (Class of 1985), Morgan Howard (Class of 2003), Nicole Lenert Teter (Class of 2005), Ray Lewis (Class of 1997), Greg Otto (Class of 1965), Randy Potter (Class of 1980), Gary Tresser (Class of 1982), and Bill Turner (Class of 1992, and Tanja Wenzel Koller (Class of 1995). Also honored were Ron & Pam Dassner as the 2015 recipients of the Joe Drazenovich Award for Legendary Service. George Guiley received the 2015 Bob Miller Award for Outstanding Support of North Allegheny Athletics and Louis Meyer was presented with the 2015 Distinguished Coaching Award.
(Photo courtesy Don Sluka).