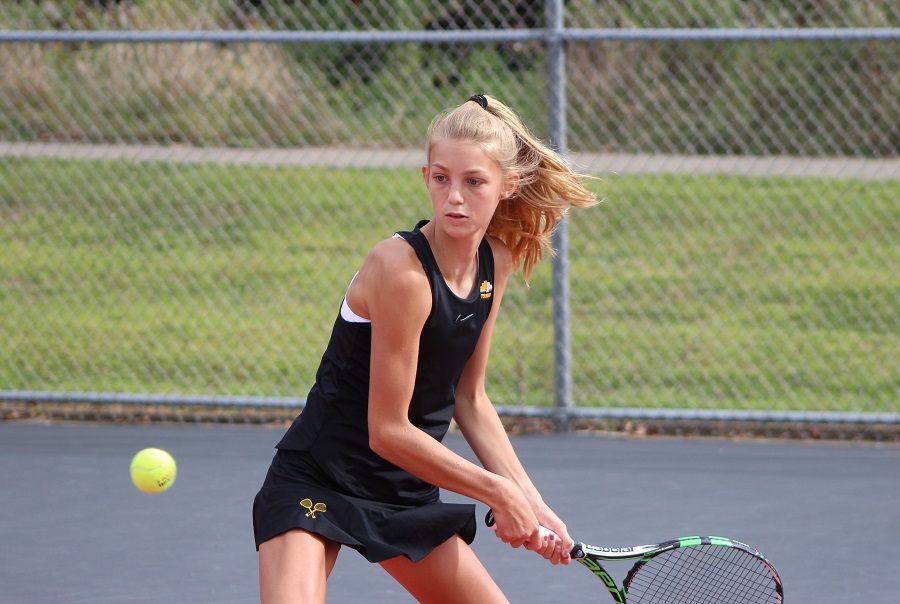 Latrobe Tops NA In Season Opener, 4-1
The North Allegheny girl's tennis opened the 2020 season on Friday afternoon and dropped a 4-1 decision to the Latrobe Wildcats in non-section action.
The Tigers captured their lone win of the in doubles play, where sophomore Rebecca Kolano and freshman Siya Jain defeated Latrobe's Avery Massaro and Emily Pierce by a 6-3, 6-2 final.
North Allegheny looks to bounce back on Tuesday at home against Mars to start section play.
Girls Tennis Summary vs. Greater Latrobe, 9-4-20
Match Summary

LATROBE - 4
NORTH ALLEGHENY - 1
SINGLES
#1
Jenna Bell (L) def. Jenny Zhu (NA)
6-1, 6-0
#2
Addison Kemerrer (L) def. Emily Wincko (NA)
6-0. 6-3
#3
Caroline Walters (L) def. Abbey Swirsding (NA)
6-1. 6-2
DOUBLES
#1
Maya Jain/Reese Petrosky (L) def. Claire Zheng/Claire Shao
6-1, 7-5
#2
Rebecca Kolano/Siya Jain (NA) def. Avery Massaro/Emily Pierce (L)
6-3. 6-2