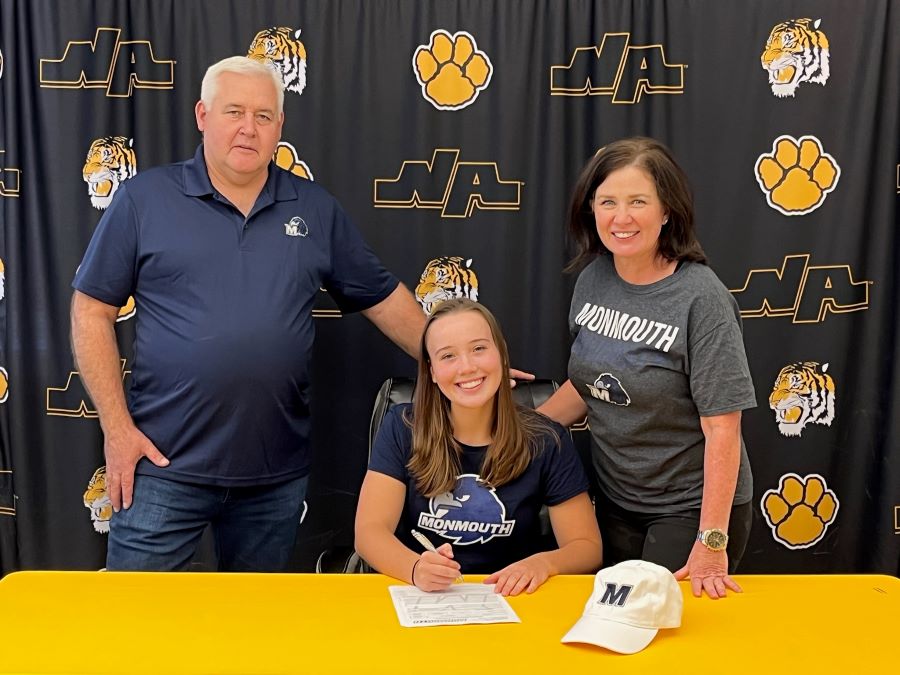 Aine Ridenour Tabs Monmouth For College Rowing
North Allegheny Rowing is thrilled to announce that Aine Ridenour has signed a letter of commitment to row at Monmouth University.
Ridenour is a 4-year member of the women's team and a decorated athlete. Career highlights include 3rd at SRAA and 1st at  Midwest Scholastic Championships '22 in the women's 4x, Bronze in the Jr 4+ Midwest Scholastic Championships and 5th at Midwest in the Jr 2x  "21. Ridenour's career kicked off with 2nd at the Head of The Ohio in the Women's Novice 8+ in 2019.
Ridenour will join the growing Monmouth Hawks team in New Jersey and looks forward to studying Marine Biology and Environmental Policy.