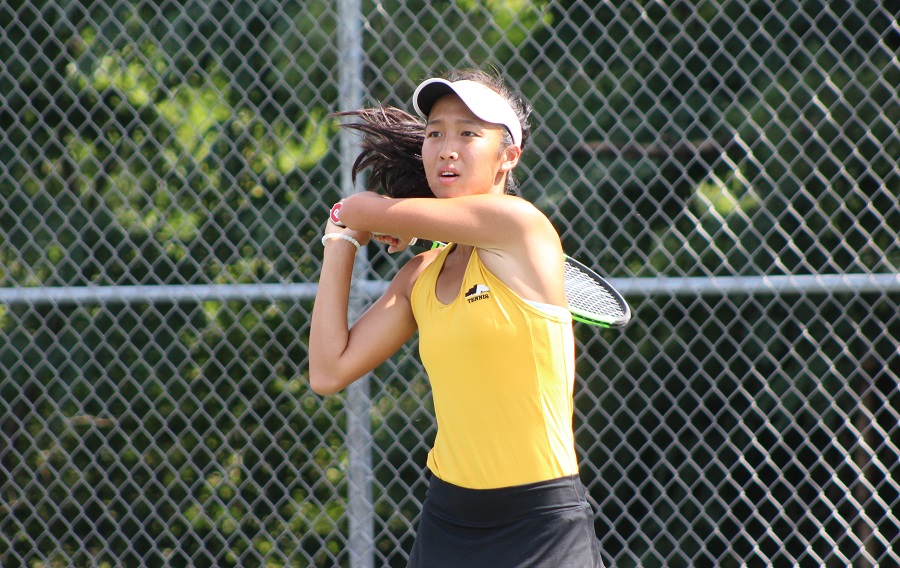 Ashley Huang Wins Section 2-AAA Singles Crown
For the second time in her career, North Allegheny senior Ashley Huang won the Section 2-AAA title this week by defeating Amelia Haley of Mars, 6-2, 6-0. It was the third straight year Huang reached the finals of the section singles tournament.
Huang opened the tournament with a 10-0 win over Emma Kim of North Hills and followed by defeating Sabrina Dunlap of Seneca Valley, 10-0. In the semifinals, Huang faced Butler sophomore Regan Sommariva and claimed a 6-1, 6-1, victory en route to her championship matchup with Haley.
Also competing in the section singles tournament was NA's Ella Sinciline who reached the quarterfinals before falling to Haley. Sinciline earned a first-round victory over Grace Kang of Hampton, 10-2.
For a look at the entire Section 2-AAA bracket, click here.
With the section title, Huang advances to the WPIAL singles tournament on Thursday.