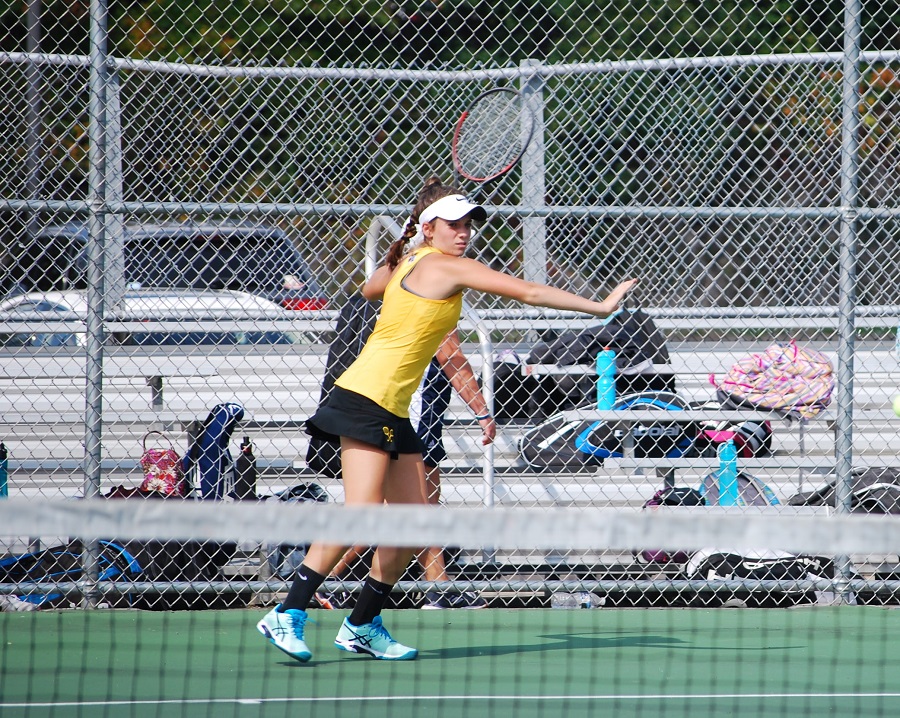 Ava Catanzarite Garners Silver At National Event
After a phenomenal freshman season at North Allegheny, including a WPIAL and PIAA team title for the girls' tennis team, rising sophomore Ava Catanzarite paired with Sydni Ratliff of Ohio to take second place in doubles at the USTA National Clay Court Championships last month. The event was held July 15-22 in Memphis, Tennessee.
Catanzarite is the No. 1-ranked player in Pennsylvania and teamed with Ratliff, the top-ranked player in the Buckeye State. The Tigers standout also reached the quarterfinals of the singles tournament before bowing out to Elise Wagle, the No. 4 sophomore in New York.
Catanzarite is also ranked No. 5 in the mid-Atlantic region and No. 20 in the nation according to tennisrecruiting.net. She and the Lady Tigers hope to capture another WPIAL and PIAA crown this season. North Allegheny has won four of the last five state titles in Class AAA.