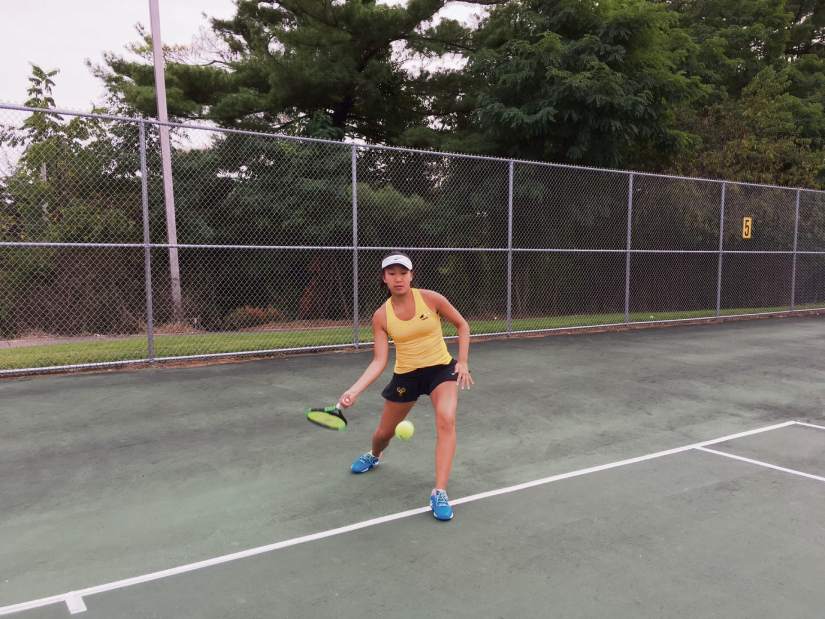 Carolyn Tsung, Claire Shao Advance To WPIAL Doubles Tournament
The North Allegheny tandem of Carolyn Tsung and Claire Shao claimed third place at the Section 2-AAA doubles tournament this week. Tsung and Shao topped Amelia Haley and Emily Ivory of Mars in the third place consolation match by a score of 3-6, 6-2, 6-2, to earn a spot in the WPIAL doubles tournament.
The tournament opened with a 10-3 victory for Tsung and Shao over Maddy and Lauren Lussier of Mars. The NA duo picked up a 10-3 win over Emma Patton and Marilia Sawaya of Moon in the quarterfinals before falling to the eventual section champs in the semifinals, Melissa Vizcardo and Alyssa Sarver of Pine-Richland. Tsung and Shao bounced back in the third place consolation match to qualify for the WPIAL tournament that begins on Thursday.
Also competing at the Section 2-AAA tournament was the North Allegheny combo of Katherine Ambrose and Riya Yadav. Ambrose and Yadav reached the quarterfinals before a narrow loss to Haley and Ivory of Mars. For a look at the entire Section 2-AAA bracket, click here.