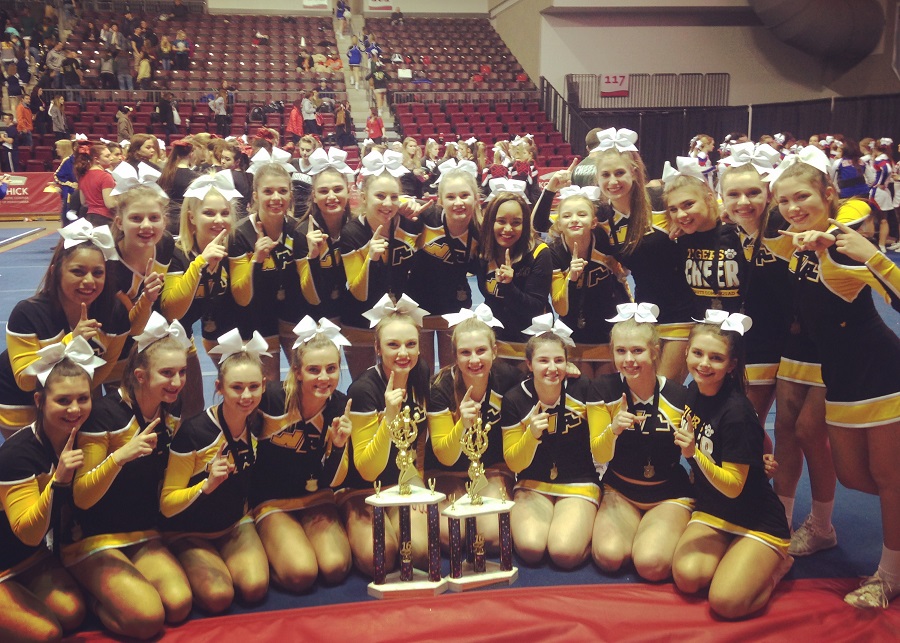 NA CHEERLEADERS TAKE 1st IN SEASON OPENER
The Varsity Competitive cheerleaders traveled to Indiana University of Pennsylvania for the Pennsylvania State Cheerleading Championship this weekend for their first competition of the season.  The event had teams from across the state in attendance and had 11 teams in their specific division of Medium Varsity.
The cheerleaders had an outstanding performance and excelled in their cheer, tumbling, jumps and dance categories. When awards were announced, the Tigers came out on top with a total score of 330.8, which was one of the highest scores of the day.  The Medium Varsity division had a number of highly competitive teams that pushed the Tigers to perform at their best.  The girls also placed second overall in the 6A classification only narrowly getting edged out by a Coed cheerleading team from Erie.
The cheerleaders started off the competitive season in a strong way and hope to continue to build confidence as they head into their next competition.  The Varsity Competitive squad will compete at Slippery Rock University on December 11th to earn a Bid to the National High School Cheerleading Championship in February.  This initial win should be the momentum needed to move forward through another great competitive season.