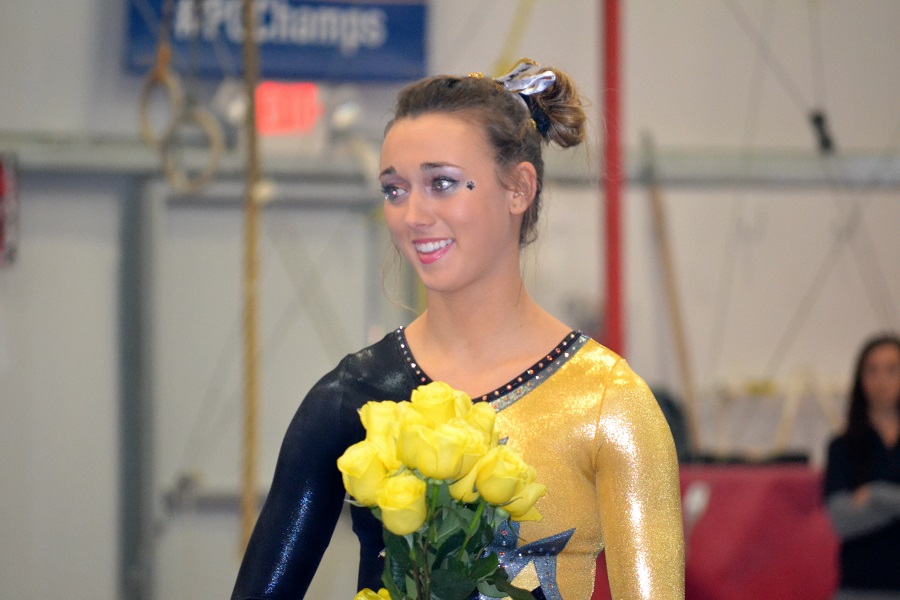 Danijela Jergan Shines On Senior Night
In a quad-meet on Thursday night, the North Allegheny gymnastics team came in second with a team score of 141.2, just shy of the Hampton Talbots who claimed top honors with a score of 145.3.  Baldwin totaled 138.8 and Pine-Richland finished last with a score of 132.6.
It was senior night for North Allegheny and the Tigers' lone senior, Danijela Jergan, put on quite a performance.  The senior standout led the team in all-around scoring with a 35.85, topping out on the bars (9.3) and beam (9.2).
North Allegheny also received a large contribution from freshman Annie Haywood with an all-around score of 35.  Haywood led the team in the vault (9.3) and floor (9.1) competitions.  Junior Kylie Radick totaled an all-around score of 34.4 for North Alegheny.  For a full list of scores, click here.
The Lady Tigers return to action next Thursday, January 29 with a visit to Central Valley for another quad-meet.  Along with Central Valley, Hopewell and South Side Beaver will take part in the competition.  Start time is slated for 7:00 pm.