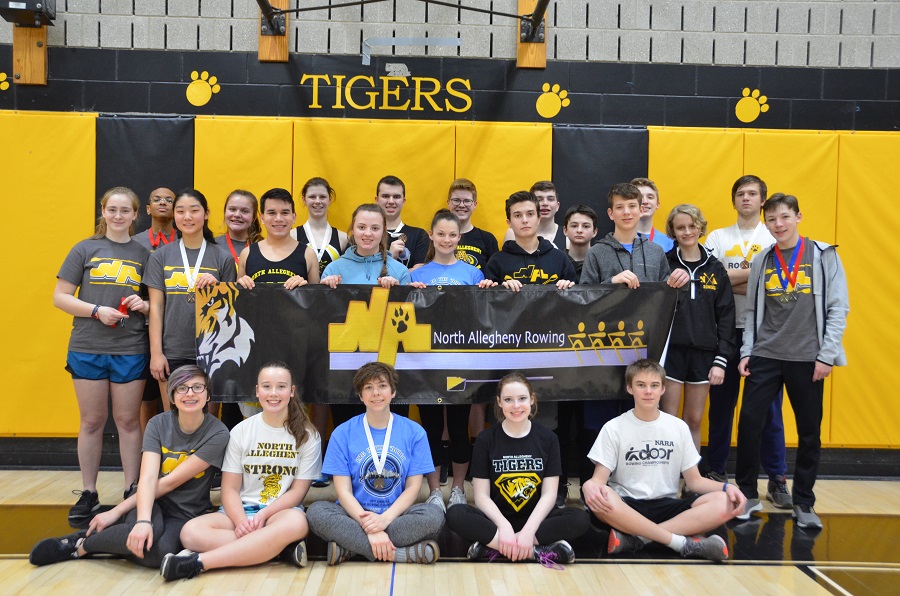 Erg In The Burgh Recap
On Saturday, February 23, North Allegheny hosted and participated in the Erg in the 'Burgh Indoor Rowing Competition held at Marshall Middle School. Many rowing clubs and schools from the Pittsburgh metro area participated.
North Allegheny Rowing had a great day and many athletes received medals as well as setting personal records.
In the Women's Novice 2K, Brooke Feldkircher placed second and Mirae Choe placed third.
The JV Mixed Relay NA placed third. The relay team included Alex Hladio, Nathan Greenberg, Erick Ilkhanipour, Aine Ridenour, Emma Jane Sprunk, and Ashley Zeman. What a great start for the Spring 2019 Season!