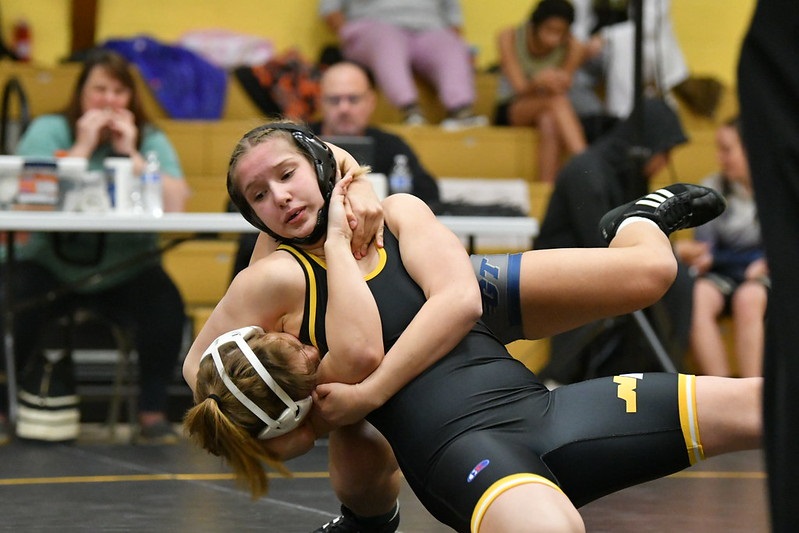 Five Lady Tigers Medal At Inaugural Western PA Girls Championship
(2/5/22) North Allegheny hosted the first ever Western Pennsylvania Girls Championship on Saturday. This historic event served as the championship for girls in the WPIAL and District 8.
A total of fifteen different schools sent girls wrestlers to the event. Seven Lady Tigers toed the line in hopes to bring home gold in this inaugural event. The Lady Tigers finished in second place as a team, led by three runner-up finishes.
Freshman Brenna Collery (128-136) took second place with two falls. Junior Callie Rautenbach took second as well with two wins by decision in the 136-142 weight class. Sophomore Leyna Rumpler finished the day with a team leading three falls enroute to a second-place finish in the 143-151 weight class.
Two Lady Tigers also brought home bronze medals. Junior Hannah Williams (100-107) and sophomore Audrey Morrison (136-142) both finished third and recorded one fall apiece.
Also competing were freshman Maya Scott and Kaylee Dean.
Brackets for the event can be found by clicking here.
The Lady Tigers are next in action on Monday night as they visit Southmoreland for a dual meet at 6 PM.