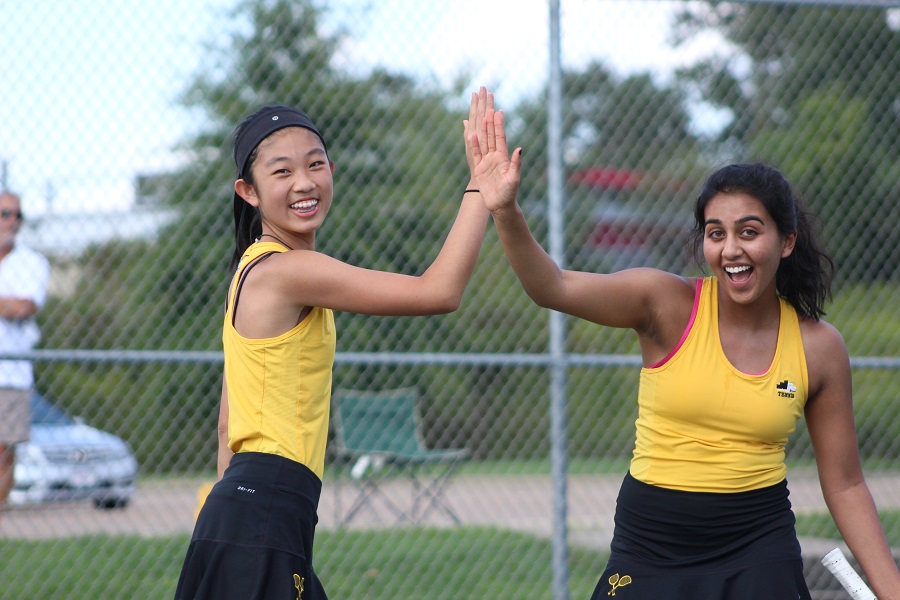 Girls' Tennis Sweeps North Hills in Section Finale
In its final section match of the season, the North Allegheny Girls Tennis team had a clean sweep against North Hills, 5-0.
After losing its first section match of the season, the Tigers rallied off seven straight match wins to finish 7-1. On Monday, NA only lost one individual set point.
At No. 1 singles, senior Ashley Huang defeated Emma Kim of North Hills, 6-0, 6-0. At No. 2 singles, junior Ella Sinciline swept Emma Humphrey by an identical 6-0, 6-0 score. Sophomore Jenny Zhu completed the singles sweep at No. 3 with a 6-0, 6-1 win.
It was a perfect doubles effort as sophomore Claire Shao and senior Riya Yadav defeated Alexa Whale and Julianna Uccairdo, 6-0, 6-0, and juniors Shria Maturi and Natasha Porwal handed Rachel Byrne and Babrioc a 6-0, 6-0 loss.
NA will compete in its final match of the season postseason begins on Tuesday with a home non-section match against Fox Chapel at 3:30 p.m.