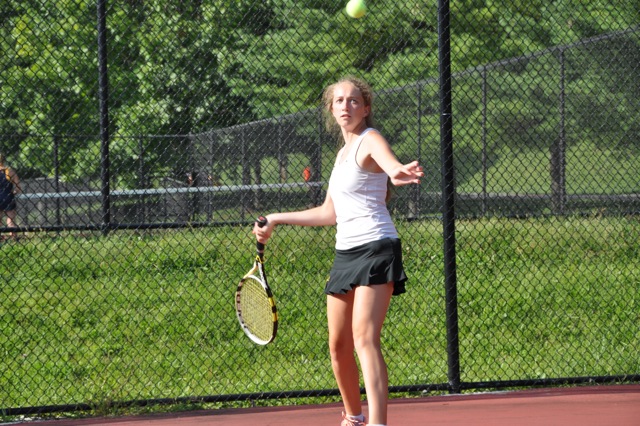 Lady Tigers Advance To PIAA Semifinals With Win Over Unionville
The North Allegheny Girls' Tennis Team came another step closer to a return trip to the state championship with a 5-0 victory over Unionville in the PIAA quarterfinals. Sophomore Anna Li claimed a 4-6, 6-2, 6-4 at #1 singes, while Anna Li and Eugenia Lee earned straight set wins over their opponents in singles play.
Tristyn Maalouf and Catherine Liu delivered a 6-2, 6-2, triumph at #1 doubles. Sydney Boyd and Catherine Zhang picked up a 6-2, 6-3, victory at #2 doubles to complete the sweep of Unionville.
North Allegheny is now 22-0 overall and will face a more familiar opponent on Saturday morning in the PIAA semifinals when the Tigers take on the Mt. Lebanon Blue Devils. Start time is slated for 10:00 am.  If the Tigers defeat Mt. Lebanon, they'll take on the winner of Shady Side Academy and Conestoga in the PIAA championship at 3:30 pm.