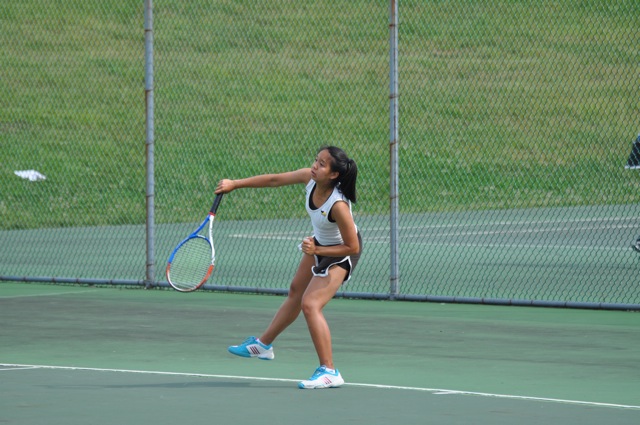 LADY TIGERS CONTINUE DOMINANCE OVER FR
The North Allegheny Lady Tiger tennis squad continued its run of dominance today. They hosted the Franklin Regional Lady Panthers in a non-section match up on a beautiful day at NASH. As has been the case over the past few matches the Tigers have yielded less games than the equivalent to win a set having only dropped 4 games on the day.
Anna Li continued her run at #1 singles with a 6-0,6-0 victory over the Panthers Jenna Bailey. Tina Li won 6-0,6-1 at #2 and Eugenia Lee was victorious 6-1,6-0 at #3.  In doubles Catherine Liu and Sydney Boyd cruised to a 6-0,6-1 victory and Catherine Zhang teamed with Jacqueline Canella for 6-1,6-0 triumph at #2 doubles.
The Tigers will return to section play Monday September 29th with a 3:30 match at Moon.