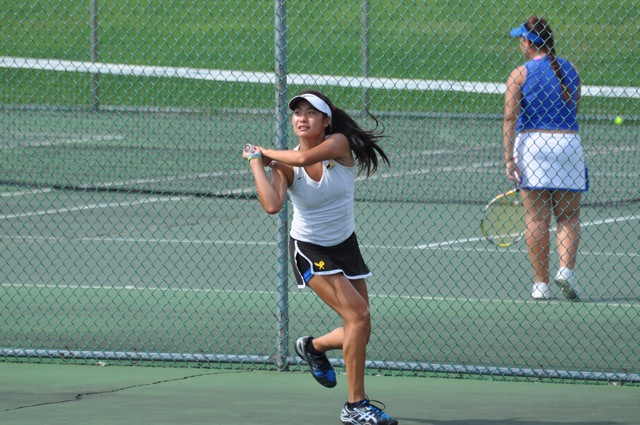 LADY TIGERS CONTINUE TO DOMINATE VS LATROBE
The North Allegheny Girls Tennis team continued their winning ways today against non-section Latrobe. The Tigers again only yielded 3 games as a team and clearly did not drop a set.  Anna Li dropped 2 games in the first set at #1 singles cruising past Wildcat Emily Steeley 6-2, 6-0.  At #2 and #3 the Tigers did not drop a game as Tina Li and Eugenia Lee took care of business 6-0, 6-0 respectively.
Continuing their dominance at #1 doubles was Trystyn Maalouf and Catherine Liu who won 6-1, 6-0. While Sydney Boyd and Catherine Zhang posted a straight set 6-0, 6-0 victory at #2.  The Lady Tigers continue their non-section challenges as they host the Lady Panthers of Franklin Regional tomorrow at 3:30pm.