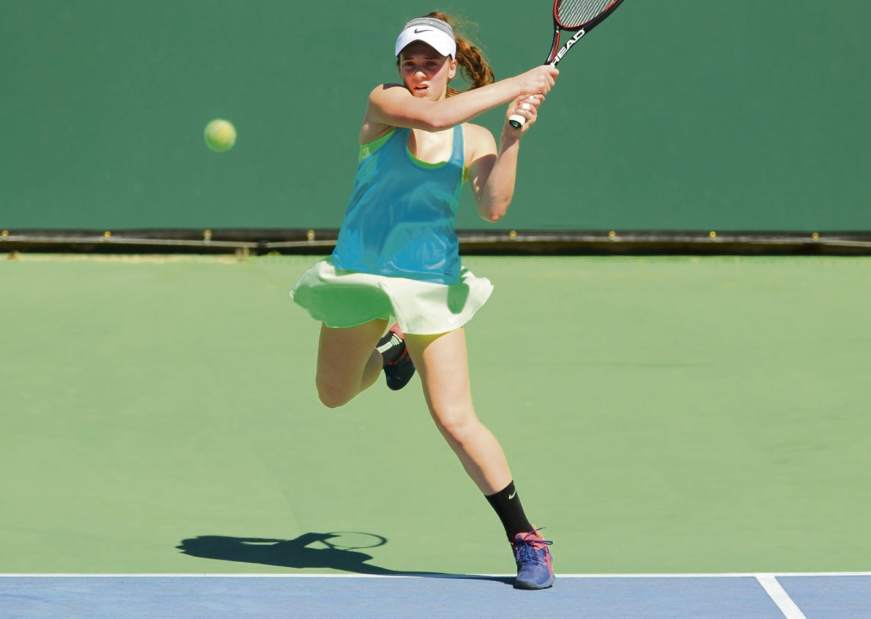 Lady Tigers Scratch Past Panthers To Remain Perfect On Season
by Drew Karpen
In its closest match of the season, the North Allegheny girls tennis team remained undefeated with a 3-2 win at home on Wednesday afternoon against Upper St. Clair.
Freshman Ava Catanzarite continued to dazzle at No. 1 singles, defeating Marla Schiftman 6-0, 6-2.
Junior co-captain Ashley Huang was just as impressive at No. 2 singles, giving the Tigers a 2-0 advantage with a 6-0, 6-1 victory against Anna Rush.
Upper St. Clair won its matches at No. 3 singles and No. 1 doubles, but the duo of senior captain Katherine Ambrose and junior Riya Yadav sealed the match for the Tigers with a 6-3, 6-4 win over Bella Goldmen and Neha Patel in No. 2 doubles.
Up next, North Allegheny will take its perfect 8-0 record on the road at Hampton on Thursday in a Section 2-AAA tilt.
Girls Tennis Summary vs. Upper St. Clair, 9-6-17
Match Summary

NORTH ALLEGHENY - 3
UPPER ST. CLAIR - 2
SINGLES
#1
Ava Catanzarite (NA) def. Marla Schiftman (USC)
6-0, 6-2
#2
Ashley Huang (NA) def. Anna Rush (USC)
6-0, 6-1
#3
Fallon Winseck (USC) def. Ella Sinciline (NA)
6-3, 6-0
DOUBLES
#1
Gia Winseck/Danni Gibbons (USC) def. Carolyn Tsung/Claire Shao (NA)
4-6, 6-2, 6-2
#2
Katherine Ambrose/Riya Yadav def. Bella Goldmen/ Neha Patel (USC)
6-3, 6-4