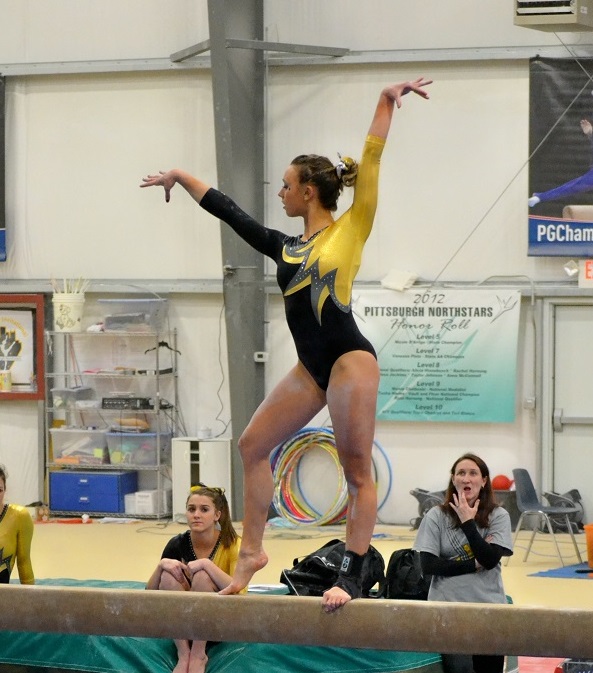 Lady Tigers Take 2nd In Regular Season Finale
The North Allegheny gymnastics team competed in its final meet ahead of the WPIAL championships next month and came away with a second place showing at Central Valley. The Tigers scored a 144.85 in Thursday night's quad-meet, fallowing narrowly short of first-place South Side Beaver which totaled a score of 146.05.  Hopewell took third place with a score of 131.65 and host Central Valley finished with a team score of 130.9.
The Lady Tigers were led by freshman Annie Haywood who topped out with an all-around score of 36.7.  Haywood notched team-bests in the vault (9.4) and floor competitions (9.25).  Following closely behind was senior Danijela Jergen with an all-round score of 36.4.  Jergan led the team on the bars (9.1) and beam (9.5).
It was a strong overall performance for North Allegheny as junior Kylie Radick tallied a 35.7 overall, sophomore Taylor Bertini scored a 34.6, sophomore Maddie Mianzo added a 34.45, and sophomore Danielle Romanowski chipped in with a 32.1.  For a full list of North Allegheny scores, click here.
The Tigers have the next two weeks off before competing in the WPIAL championships on Saturday, February 14 at Moon Area Senior High School.