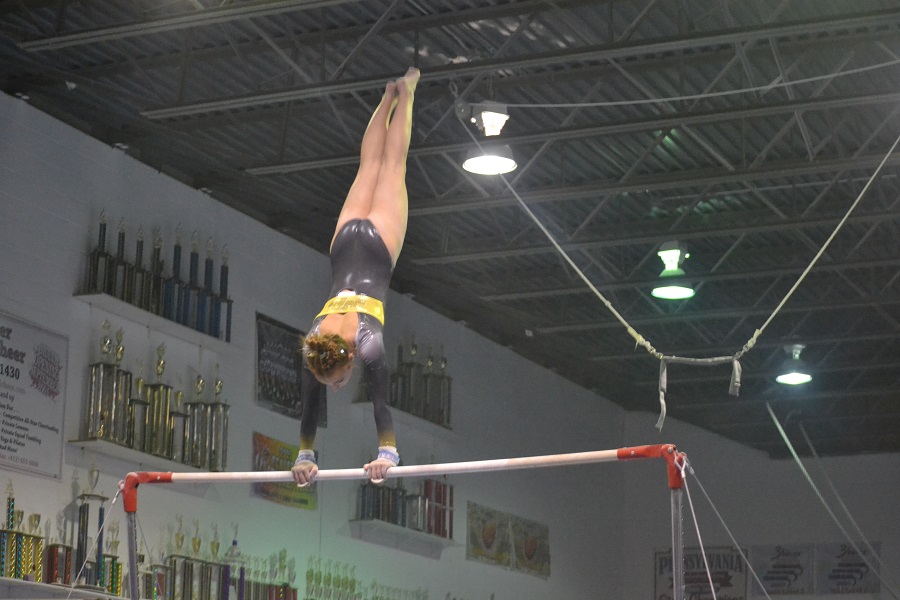 Lady Tigers Take 2nd Place At Baldwin Quad-Meet
The North Allegheny gymnastics team earned a second-place finish in a quad-meet at Baldwin on Friday night. Thomas Jefferson took first-place honors with a team score of 145.5. The Lady Tigers notched a team score of 143.05 for second place, followed by Hampton at 137.55 and Baldwin at 125.85.
North Allegheny's best event was the bars competition with a score of 37.2, led by senior Annie Haywood who posted a 9.45. Haywood also paced the Tigers in the vault and floor competition with scores of 9.3 and 9.7, respectively. On the beam it was freshman Jenna McConnell who led the way with an 8.95. For a complete listing of individual scores, click here.
The Lady Tigers return to action on Thursday, January 25 for at Hampton to take on the Talbots, Burrell, Pine-Richland and Fox Chapel.