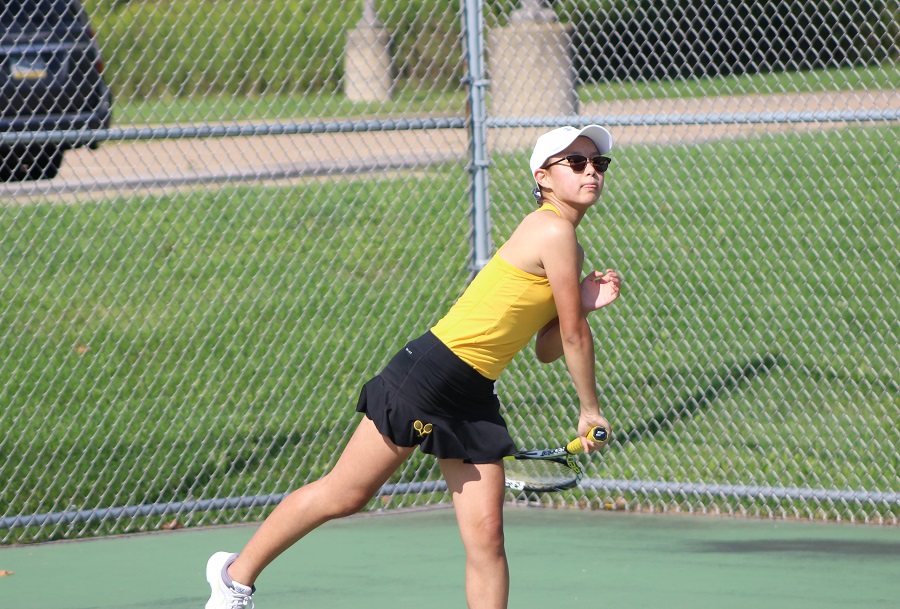 Lady Tigers Turn Back Talbots, 5-0
The North Allegheny girls' tennis team won its fourth in a row on Thursday afternoon with a 5-0 section sweep of the Hampton Talbots.
Similar to Wednesday's win over Canon-McMillan, North Allegheny dominated singles play as Ashley Huang, Ella Sinciline and Jenny Zhou all posted 6-0, 6-0, victories.
In doubles play, the duo of Claire Shao and Riya Yadav defeated Leaka Penoyala and Grace Kang by scores of 3-6, 6-2, and 6-4. At No. 2 doubles, the pairing of Shria Moturi and Ashley Chung beat Rachel Weber and Gabby Miller, 6-4, 6-2.
With the win, North Alleghey jumps to 5-1-1 overall and 2-1 in section play. The Tigers will host Seneca Valley in another section contest on Monday at 3:30 p.m.
Girls Tennis Summary vs. Hampton, 9-6-18
Match Summary

NORTH ALLEGHENY - 5
HAMPTON- 0
SINGLES
#1
Ashley Huang (NA) def. Megan Kang (H)
6-0, 6-0
#2
Ella Sinciline (NA) def. Rachel McGimey (H)
6-0, 6-0
#3
Jenny Zhu (NA) def. Ella Hilton (H)
6-0, 6-0
DOUBLES
#1
Claire Shao/Riya Yadav (NA) def. Leaka Penoyala/Grace Kang (H)
3-6, 6-2, 6-4
#2
Shria Moturi/Ashley Chung (NA) def. Rachel Weber/Gabby Miller (H)
6-4, 6-2