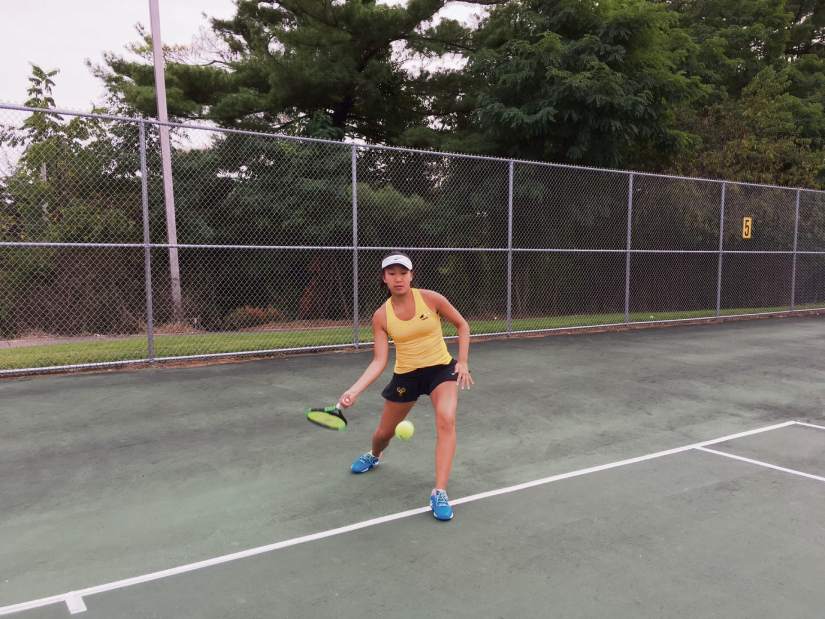 Lady Tigers Win 12th Straight, Defeat Pine-Richland
The North Allegheny girls' tennis team made it 12 wins in a row on Wednesday afternoon with a 5-0 sweep of neighborhood rival Pine-Richland. In doubles play, Carolyn Tsung and Claire Shao topped Katherine Stancil and Abby Nardulli by a 6-1, 6-1, decision. At No. 2 doubles, Katherine Ambrose and Riya Yadav earned a 6-1, 6-1, triumph over Elise Malcho and Maryann Papulak.
In single action, No. 1 Ava Catanzarite earned a 6-0, 6-1, victory against Melissa Vizacordo. By the same score, Ashley Huang defeated Alyssa Sarver.  At No. 3 singles, Rebekah Rest vanquished Alice Qian, 6-1, 6-2.
North Allegheny jumps to 12-0 overall and 6-0 in section play. The Tigers will host Shaler on Monday in another section contest.
Girls Tennis Summary vs. Pine-Richland, 9-13-17
Match Summary

NORTH ALLEGHENY - 5
PINE-RICHLAND - 0
SINGLES
#1
Ava Catanzarite (NA) def. Melissa Vizcardo (PR)
6-0, 6-1
#2
Ashley Huang (NA) def. Alyssa Sarver (PR)
6-0, 6-1
#3
Rebekah Rest (NA) def. Alice Qian (PR)
6-1, 6-2
DOUBLES
#1
Carolyn Tsung/Claire Shao (NA) def. Katherine Stancil/Abby Nardulli
6-1, 6-1
#2
Katherine Ambrose/Riya Yadav def. Elise Malcho/Maryann Papulak (PR)
6-1, 6-1