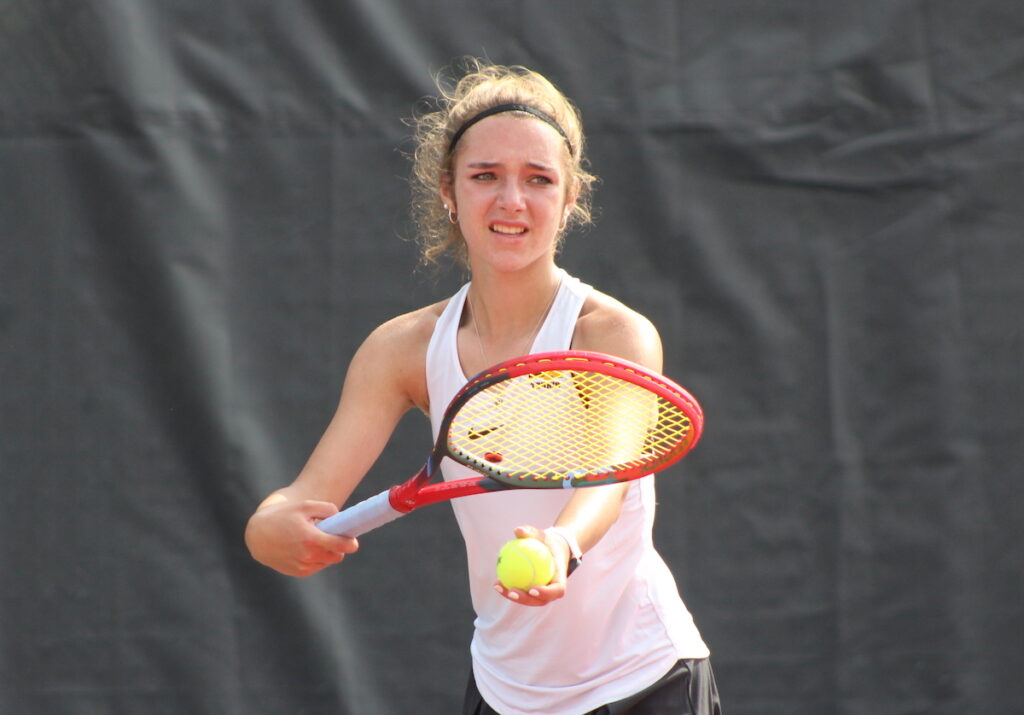 Wessel Reaches WPIAL Semifinals, 3rd Place Consolation
North Allegheny senior Laeticia Wessel took fourth place at the WPIAL Class AAA singles tournament on Thursday.
Coming off a silver medal performance at the Section 2-AAA singles tournament, Wessel was seeded fifth in the WPIAL bracket and rattled off a pair of wins in day one of the tournament. On Wednesday, Wessel opened with a 10-1 victory against 12th-seeded Mollie Schlicter of Oakland Catholic in the first round. She followed with a hard-fought quarterfinal win against fourth-seeded Sophia Cunningham of Mt. Lebanon, 11-9, before falling to top-seeded Amelia Williams of Penn-Trafford in the semifinals.
By reaching the final four in the WPIAL Class AAA singles bracket, Wessel qualified for the third-place consolation match on Thursday but was edged by second-seeded Caroline Prisk of Pine-Richland in three sets (6-3, 5-7, 1-6).
North Allegheny will return to team action on Friday with a non-section contest against Mt. Lebanon in a rematch of last year's WPIAL championship.