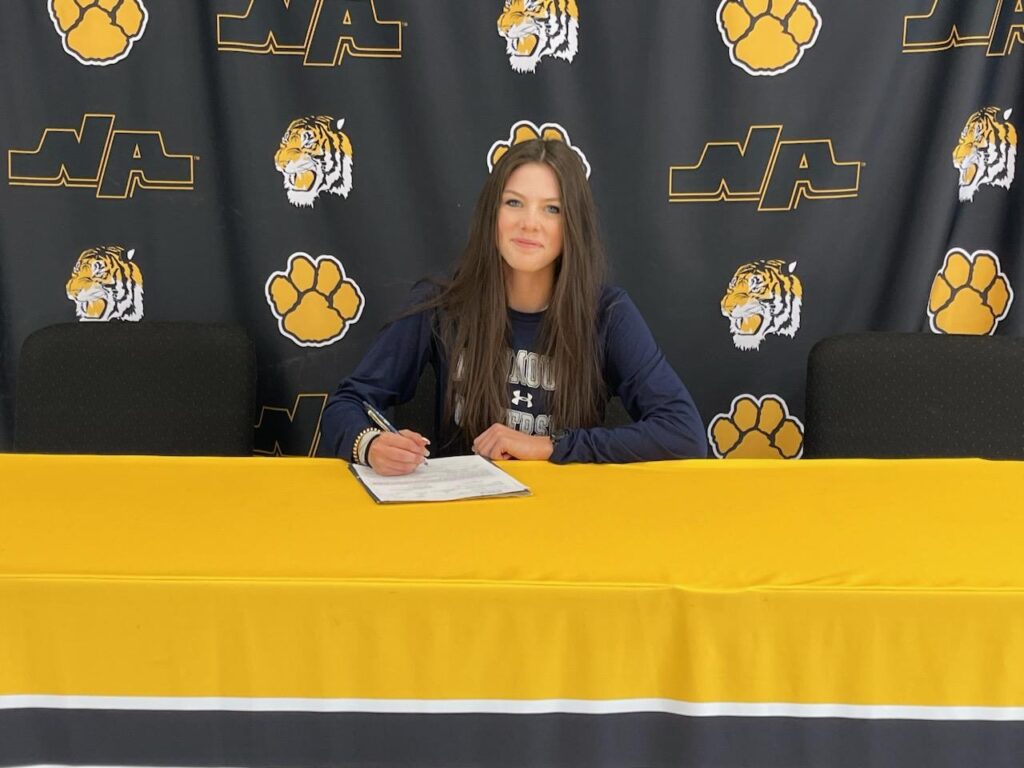 Lorelei Schreiber Signs Letter Of Intent with Monmouth University
North Allegheny Rowing is thrilled to announce that Lorelei Schreiber has signed a letter of commitment to row at Monmouth University. Schreiber is a current captain, a 4-year member of the team and has received three Varsity letters.
Career highlights include:
First in the 4x at Huron River Sprints , Second at the Head of the Ohio in the 4x 2022 and 2023;  1st in the 4x at the Head of the Niagara; Gold at the Head of the Hoover in the 4x and the 2x; 1st in the 4x and 3rd in the 2x at Pittsburgh Sprints, Bronze in the 4x at the Midwest Scholastic Championships in 2023.  In 2023, the 4x placed 5th at the Stotesbury Cup Regatta, the world's largest scholastic regatta.  Lorelei's career began in 2021 placing 1st in the 8+ and 1st in the 4+ at Pittsburgh Sprints.1
Schreiber will join the Monmouth University Womens Rowing team in New Jersey and plans to study History and Pre-law.