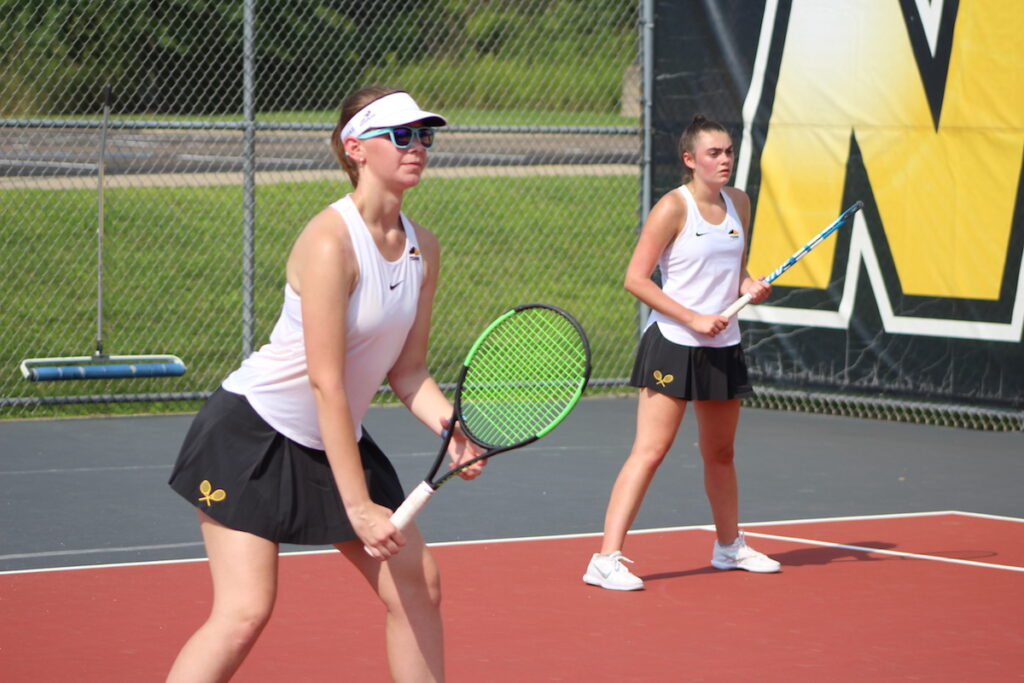 Mt. Lebanon Snaps NA's Winning Streak at 12
In a rematch of last year's WPIAL Class AAA championship, North Allegheny was unable to obtain a measure of revenge against Mt. Lebanon as the visiting Blue Devils came away with a 4-1 win on Friday afternoon.
The Tigers' lone win came at No. 1 doubles where senior Rebecca Murphy and freshman Kaitlyn Zeman captured a hard-fought 6-2, 6-6 (7-9), 10-8 win over Sylvie Eriksen and Sarah Stoh.
Following the non-section loss, North Allegheny falls to 12-1 overall on the season. The Tigers look to bounce back on Monday with a home section matchup against Pine-Richland.
Girls Tennis Summary vs. Mt. Lebanon, 9-23-23
Match Summary

MT. LEBANON - 4
NORTH ALLEGHENY - 1
SINGLES
#1
Sophie Cunningham (ML) def. Audrey Zheng (NA)
6-1, 6-2
#2
Jackie Tang (ML) def. Tia Soussou (NA)
6-1, 6-1
#3
Ellie Tatel (ML) def. Siya Jain (NA)
6-3, 3-6, 10-7
DOUBLES
#1
Rebecca Murphy/Kaitlyn Zeman (NA) def. Silvie Eriksen (ML)
6-2, 6-6 (7-9), 10-8
#2
Caroline Mackin/Elizabeth Seiffert (ML) def. Ella Mangene/Cynthia Li (NA)
6-3, 6-1