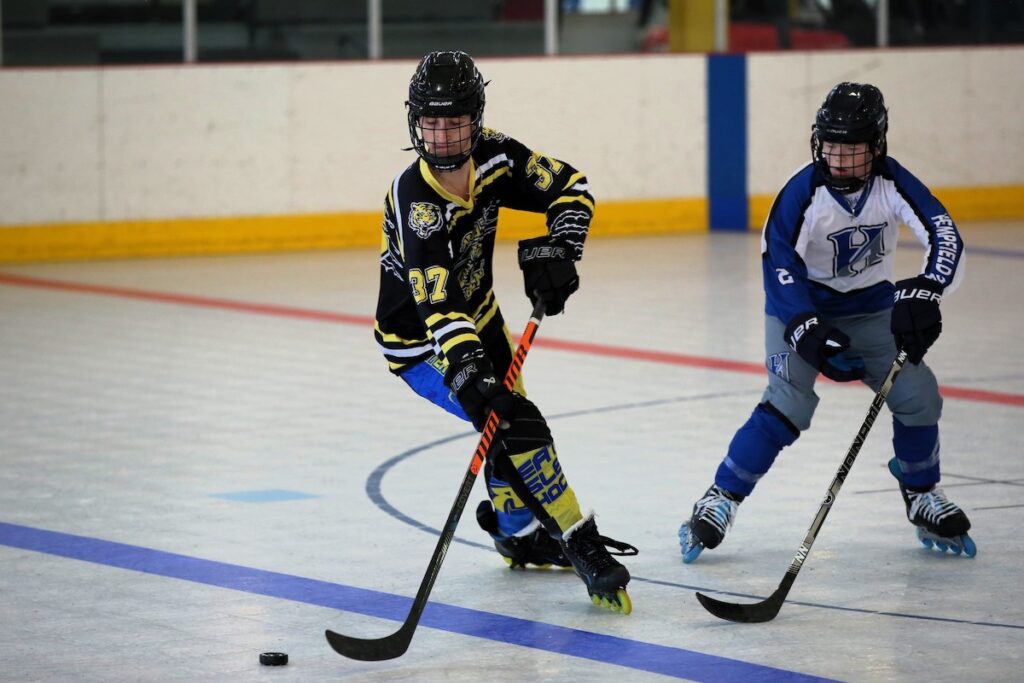 NA Bounces Back With Win Over Hempfield, 3-2
The North Allegheny Tigers returned to the win column on Sunday at the RMU Island Sports Center after a hard fought, penalty-laden win over the Hempfield Spartans by a score of 3-2.
With strong defensive play by the Tigers and the Spartans, and power play opportunities for both teams, the first period saw neither team able to manage a goal and the score stood at 0-0 at the end of the first frame.
The second period continued with aggressive play.  The Spartans struck first with a breakaway goal, but the Tigers responded with a goal from sophomore Matthew Noffsinger of a rebound.  Junior Steven Cameron notched a power play goal with 20 seconds remaining in the period ending the frame with the Tigers leading 2-1.
The third period saw much of the same strong defense and continued feisty play by both teams.  The Spartans tied it up with midway through the third, but it was Cameron, who once again, found the back of the net to give the Tigers the lead at 3-2.  After various penalties and a Spartan power play advantage, the Tigers held on for the 3-2 win.
Sophomore Claudia Kushon earns the win as the Tigers improve their record to 6-1 and will resume play next Sunday at 10:00AM against the Penn-Trafford Warriors at the RMU Island Sports Center.