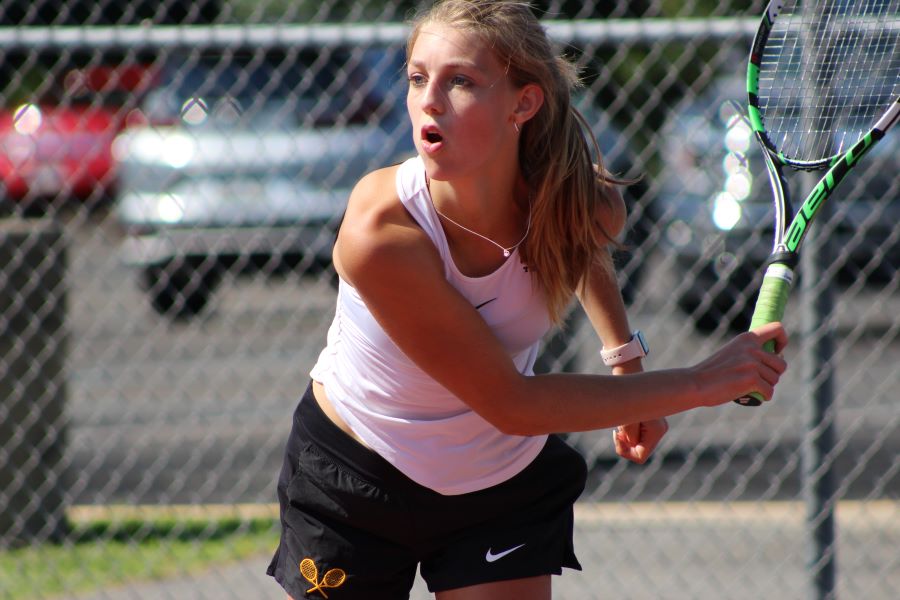 NA Caps Season At PIAA Singles & Doubles Tournament
The North Allegheny girls' tennis team sent three athletes to the PIAA Class AAA singles and doubles championships on Friday at Hershey Racquet Club.
Senior captains Emily Wincko and Abbey Swirsding picked up an opening round victory in the state doubles tournament, defeating Reading's Ashley Retana and Halley Guerrero by a 6-4, 7-6 (4) decision. The postseason run of Wincko and Swirsding came to an end in the PIAA quarterfinals with a 6-1, 6-1, defeat to Parkland's Lexie Warsing and Leah Zolotareva. The outcome caps the outstanding careers of Wincko and Swirsding, who paired up to win the Section 2-AAA doubles title two years in a row, while also reaching the WPIAL Class AAA doubles final last month.
Sara Fernandez participated in the PIAA singles tournament but fell to District 1 champion Grace Li from Unionville, 6-3, 6-0, in the first round. Fernandez had a fantastic junior season, winning the Section 2-AAA singles championship and WPIAL bronze.
Congratulations to Wincko, Swirsding and Fernandez on a tremendous season.