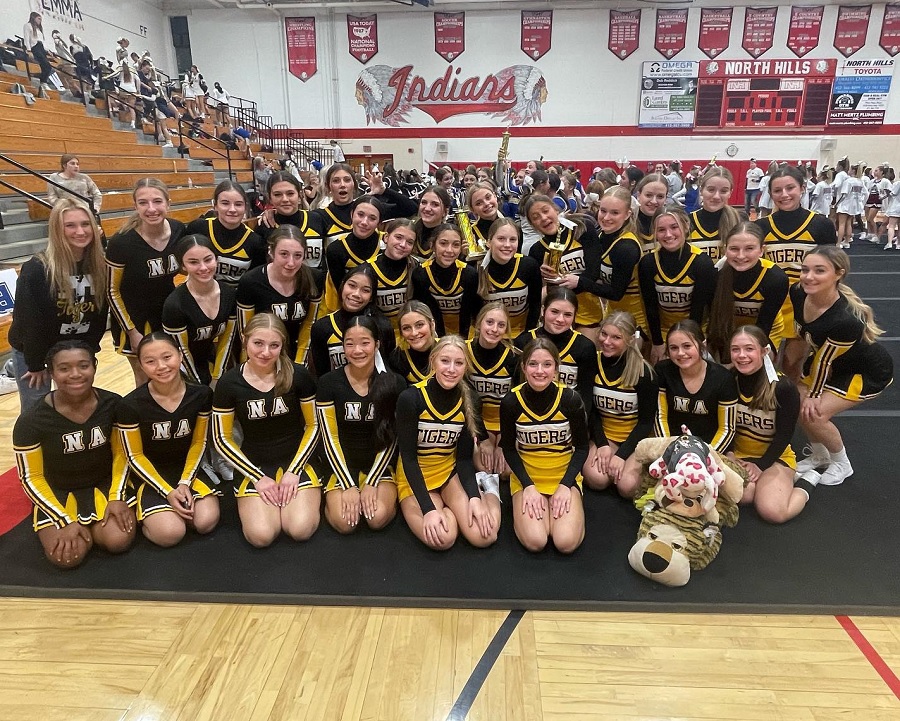 NA Cheer Starts Season Strong At North Hills Knock Out Event
The North Allegheny cheer squad kicked off their competition schedule last weekend with a strong showing at the North Hills Knock Out event.
The North Allegheny varsity competition and varsity gameday took part in the event, with varsity gameday taking home first place in Large Varsity. The Tigers' varsity competition unit scored the highest out of all teams competing on the day, including small, medium and large varsity competition teams. NA's varsity gameday squad finished in second place.
Individually, freshman Giana Fuerst won the tumble off with a beautifully executed whip through to full pass. Junior Emma Flanders took first place in the jump off. (Photos of Fuerst and Flanders are below. Click on photo to make larger).
North Allegheny looks to build on its great season debut this weekend as the Tigers go for a National Bid at the UCA Regionals in Columbus, Ohio, on Sunday.