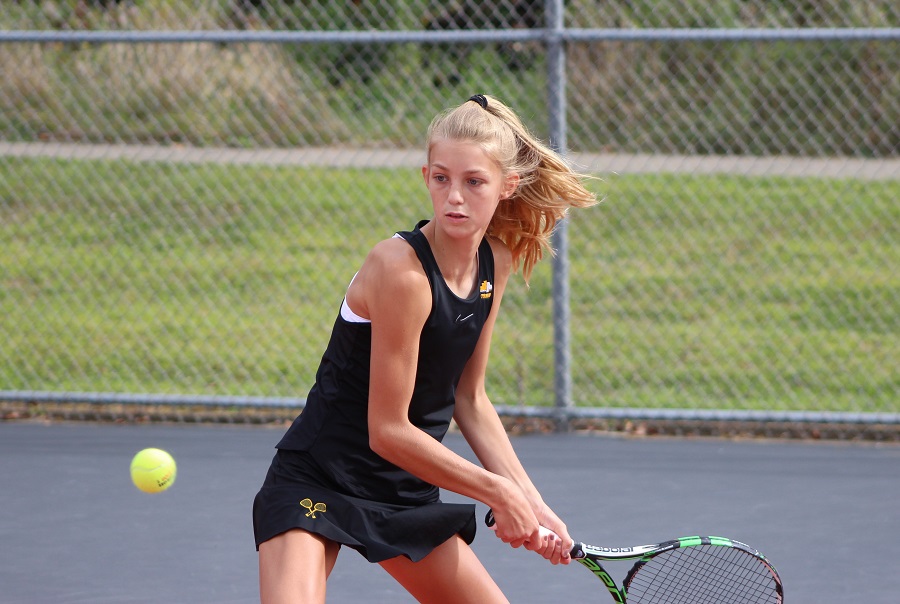 NA Concludes Regular Season With Win Over Bethel Park
The North Allegheny girls' tennis team wrapped up the regular season with its 13th victory in a row with a 4-1 triumph over the Bethel Park Black Hawks on Tuesday afternoon.
Bethel Park's Mia Gorman earned the Black Hawks' only win on the day at No. 1 singles. Otherwise, it was another dominant effort by North Allegheny. Senior Ella Sinciline topped Emily Feliciano at No. 2 singles, 6-0, 6-0. Junior Jenny Zhu collected a 6-0, 6-1, win over Asbee Simeone at No. 3 singles.
In doubles play, Claire Shao and Emily Wincko took care of Jenna Cherminsky and Madi Cowry by a 6-2, 6-0 decision. The tandem of Abbey Swirsding and Claire Zheng defeated Bella Kauzlis and Grace Reagan for a 6-0, 6-1 final.
North Allegheny concludes the regular season with a 14-2 overall record. The Tigers will take part in the WPIAL team tournament next week.
Girls Tennis Summary vs. Bethel Park, 10-1-19
Match Summary

NORTH ALLEGHENY - 4
BETHEL PARK - 1
SINGLES
#1
Mia Gorman (BP) def. Nora Catanzarite (NA)
n/a
#2
Ella Sinciline (NA) def. Emily Feliciano (BP_
6-0, 6-0
#3
Jenny Zhu (NA) def. Asbee Simeone (BP)
6-0, 6-1
DOUBLES
#1
Claire Shao/Emily Wincko (NA) def. Jenna Chemicky/Madi Cowroy (BP)
6-2, 6-0
#2
Abbey Swirsding/Claire Zheng (NA) def. Bella Kauzlis/Grace Reagan (BP)
6-0, 6-1