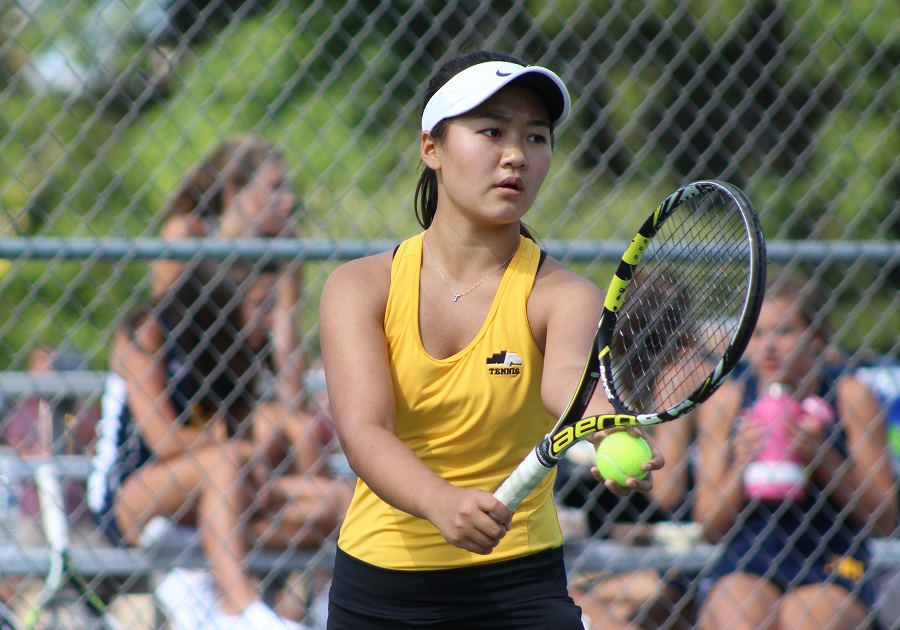 NA Cruises Past Canon-McMillan, 5-0
Under blistering sun on Wednesday afternoon, the North Allegheny girls' tennis team scorched the Canon-McMillan Big Macs for a 5-0 non-section victory.
The Lady Tigers rolled to the victory and didn't lose a single point in singles play as Ashley Huang, Ella Sinciline and Jenny Zhu each posted a 6-0, 6-0, sweep over their CM foe.
In doubles play, the No. 1 pairing of Claire Shao and Riya Yadav toppled Brianna Thompson and Riley Reloski by a 6-1, 6-1, decision. At No. 2 doubles, it was Shria Moturi and Ashley Chung who defeated Katy Farrar and Taylor Zawke for a 6-2, 6-2, triumph.
Following the win, North Allegheny improves to 4-1-1 on the season. The Lady Tigers return to section play on Thursday with a home date against Hampton.
Girls Tennis Summary vs. Canon-McMillan, 9-5-18
Match Summary

NORTH ALLEGHENY - 5
CANON-McMILLAN - 0
SINGLES
#1
Ashley Huang (NA) def. Hannah Markovich (CM)
6-0, 6-0
#2
Ella Sinciline (NA) def. Emily Wilson (CM)
6-0, 6-0
#3
Jenny Zhu (NA) def. Tiffani Lewis (CM)
6-0, 6-0
DOUBLES
#1
Claire Shao/Riya Yadav (NA) def. Brianna Thompson/Riley Reloski (CM)
6-1, 6-1
#2
Shria Moturi/Ashley Chung (NA) def. Katy Farrar/Taylor Zawke (CM)
6-2, 6-2