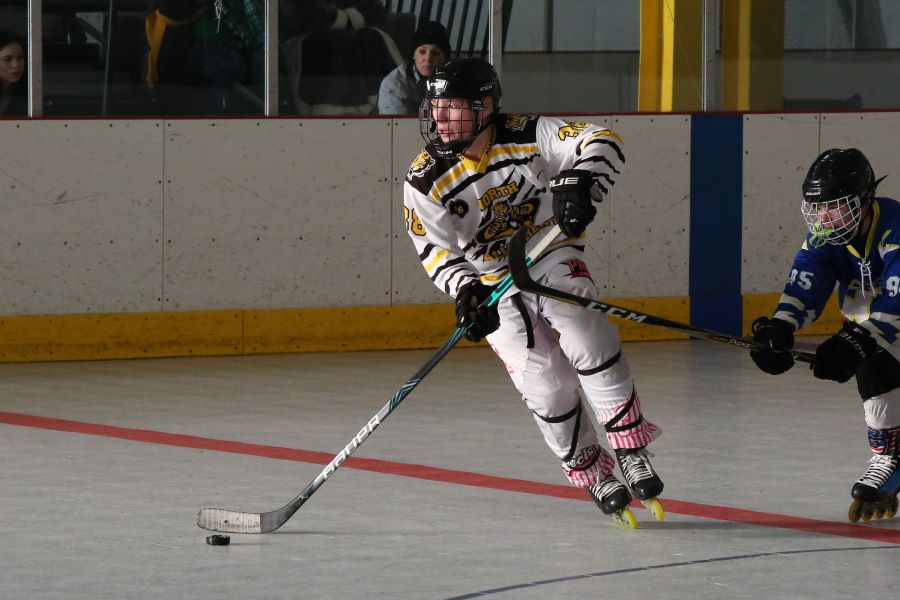 NA Crushes Canon-McMillan, 9-1
The North Allegheny Tigers continued their undefeated season with another mercy-rule win over the Canon-McMillan Big Macs by a score of 9-1.
The Tigers started hot with five goals by five different players in the first frame. Initiating the scoring was senior Brett Baker less than three minutes into the game. Continuing the aggressive offense, senior Joel Blaha and senior Kyle Tomino each scored a goal of their own. Closing out the first period junior Logan Cerqua and senior Evan Mark score within 20 seconds of each other, ending the first period leading the Big Macs, 5-0.
The second period saw some tighter defense as there was minimal scoring from either side. The Big Macs held the Tigers scoreless and found the back of the net themselves, ending the period with a score of 5-1.
The Tigers resumed their scoring attack in the third period with a quick goal by Blaha. North Allegheny continued the offensive pressure with additional goals by junior Declan Dadey and Blaha, his third goal of the day.  With one final goal of the period by senior Evan Barnhart, the mercy rule was invoked and the Tigers posted the 9-1 victory.
Junior goalie Mitchell Ludwick earned the win as the Tigers improve to 12-0 on the season.  Following the holidays, North Allegheny will resume play on Jan. 8 at noon against Upper Saint Clair.