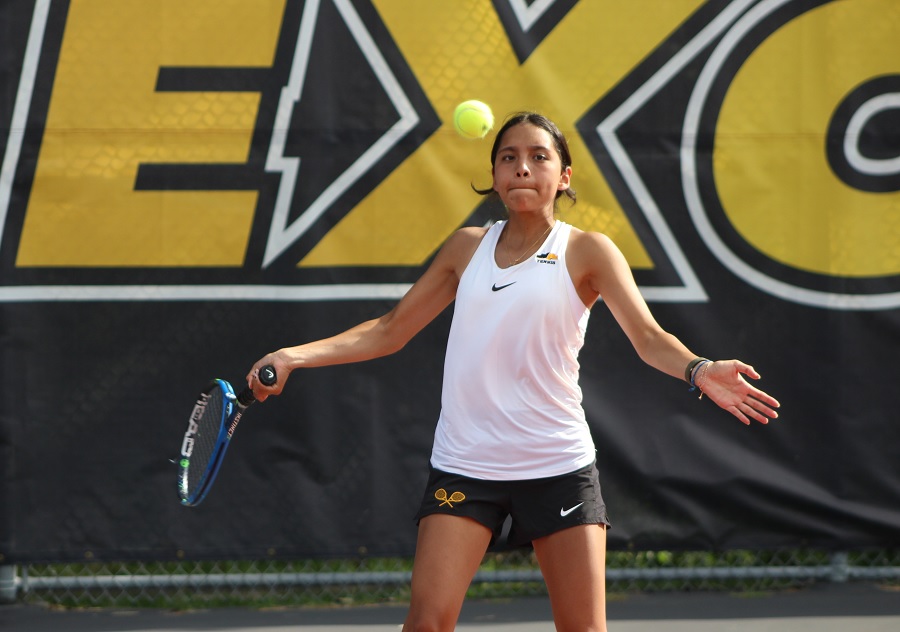 NA Defeats Franklin Regional In Regular Season Finale, 5-0
The North Allegheny girls' tennis team took on Franklin Regional in the regular season finale on Tuesday and earned a 5-0 home sweep of the Panthers.
In singles play, junior Sara Fernandez and seniors Emily Wincko and Abbey Swirsding all earned victories. Fernandez defeated Eileen Liu by a 6-0, 6-2, decision at No. 1 singles. At No. 2 singles, Wincko topped Hannah Zheng by a score of 6-1, 6-0. Swirsding earned a 6-2, 6-3, triumph against Michelle Yan at No. 3 singles.
The one-sided nature of the contest continued in doubles play where the combo of Reagan Dougherty and Eileen Hu vanquished Rachel Poltinnikov and Lucy Zheng, 6-2, 6-1. At No. 2 doubles, Siya Jain and Camilla Alvarez posted a 6-2, 6-0, victory against Mackenzie Marcus and Chelsea Williams.
North Allegheny leaps to 11-2 on the season and awaits the WPIAL team tournament, which begins next week.
Girls Tennis Summary vs. Franklin Regional, 10-4-22
Match Summary

NORTH ALLEGHENY - 5
FRANKLIN REGIONAL - 0

SINGLES
#1
Sara Fernandez (NA) def. Eileen Liu (FR)
6-0, 6-2
#2
Emily Wincko (NA) def. Hannah Zheng (FR)
6-1, 6-0
#3
Abbey Swirsding (NA) def. Michelle Yan (FR)
6-2, 6-3
DOUBLES
#1
Reagan Dougherty/Eileen Hu (NA) def. Rachel Poltinnikov/Lucy Zheng (FR)
6-2, 6-1
#2
Siya Jain/Camilla Alvarez (NA) def. Mackenzie Marcus/Chelsea Williams (FR)
6-2, 6-0