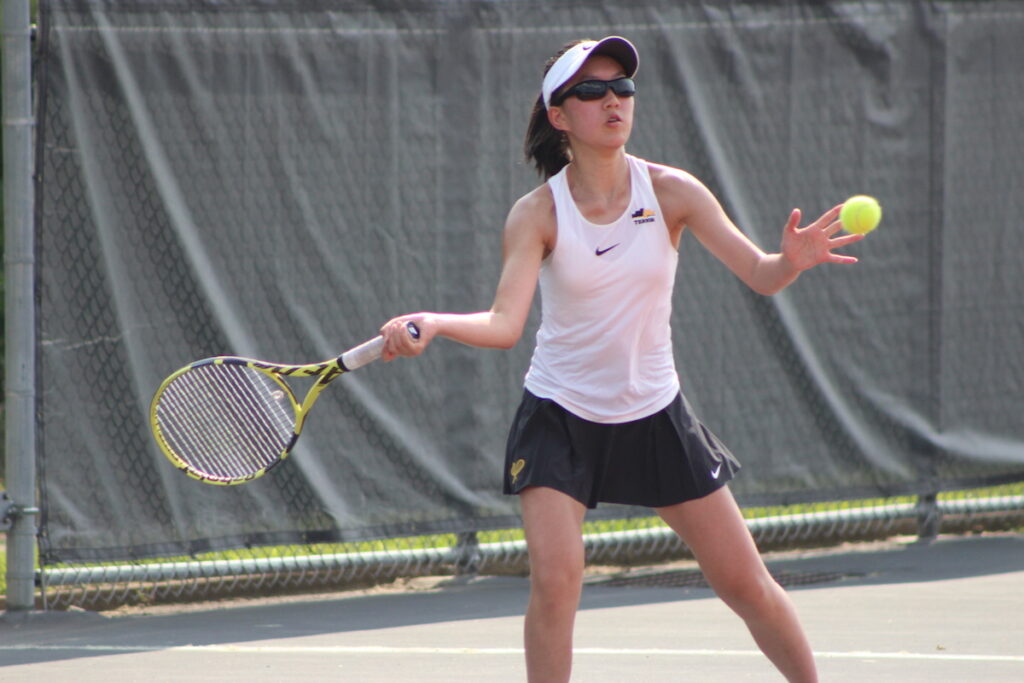 NA Defeats Pine-Richland In WPIAL Quarterfinals, 4-1
The North Allegheny girls' tennis team delivered a 4-1 win over Pine-Richland on Wednesday afternoon in the WPIAL Class AAA quarterfinals.
Despite a narrow loss at No. 1 singles, the second-seeded Tigers otherwise handled the seventh-seeded Rams to advance to the WPIAL semifinals. At No. 2 singles, senior Laeticia Wessel earned a 6-0, 6-1, win against Deeya Nayyar. Freshman Peyton Mauser came through at No. 3 singles for a 6-4, 6-1, victory over Rachel Smith.
The No. 1 doubles pairing of Audrey Zheng and Tia Soussou battled for a hard-fought 7-6 (7-5), 7-5, win against Kiana Strahotin and Samy Ravichandran. At No. 2 doubles, Siya Jain and Rebecca Murphy topped Addison Cohen and Priya Shah for a 6-2, 6-2, triumph.
North Allegheny improves to 17-1 overall and will take on Mt. Lebanon in the WPIAL semifinals on Friday at 3:00 p.m. at Sewickley Academy.
Girls Tennis Summary vs. Pine-Richland, 10-11-23
Match Summary

NORTH ALLEGHENY - 4
PINE-RICHLAND - 1
SINGLES
#1
Caroline Prisk (PR) def. Sara Fernandez (NA)
6-4, 7-5
#2
Laeticia Wessel (NA) def. Deeya Nayyar (PR)
6-0, 6-1
#3
Peyton Mauser (NA) def. Rachel Smith (PR)
6-4, 6-1
DOUBLES
#1
Audrey Zheng/Tia Soussou (NA) def. Kiana Strahotin/Samy Ravichandran (PR)
7-6 (7-5), 7-5
#2
Siya Jain/Rebecca Murphy (NA) def. Addison Cohen/Priya Shah (PR)
6-2, 6-2