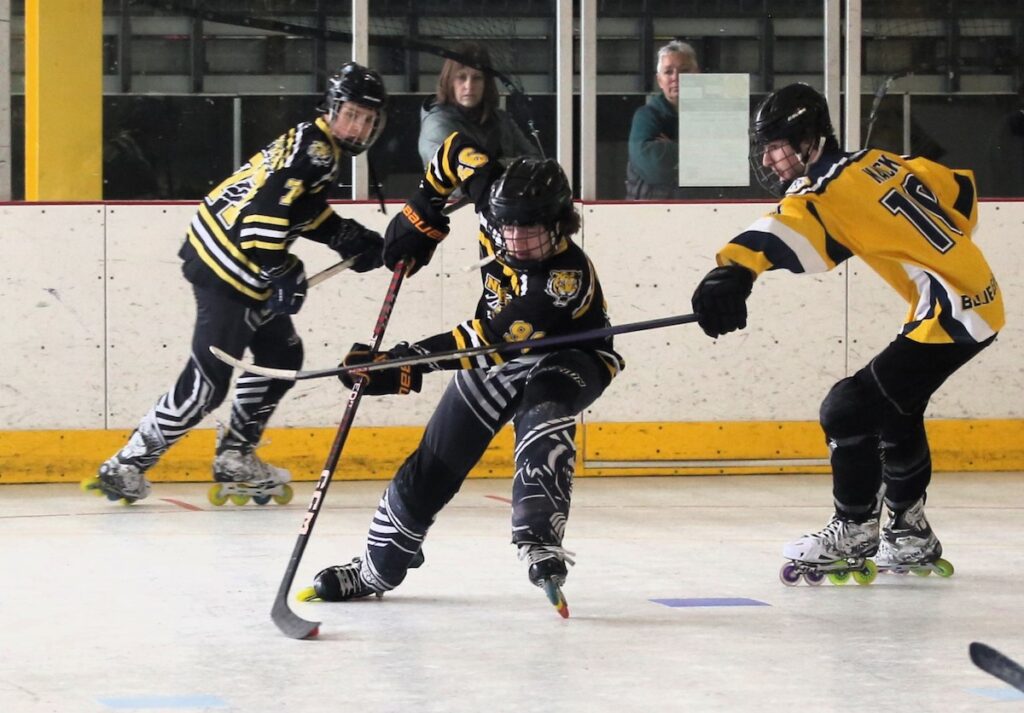 NA Edged By Mt. Lebanon in Overtime, 5-4
The North Allegheny Tigers met their match on Sunday in an overtime contest suffering their first loss of the season to the Mt. Lebanon Blue Devils at the RMU Island Sports Center by a score of 5-4.
It was a physical defensive battle with the two teams combining for 10 penalties on the day.  Senior Jacob Rice opened the scoring in the first period with an unassisted goal, but the Blues Devils stood strong responding with two goals of their own ending the period with the Tigers down 2-1.
The second period started with both teams in the penalty box. The lone goal by the Tigers for the period came on a two on four shorthanded goal by senior Aidan Anthony.  The Blue Devils again responded with a goal maintaining their edge ending the second period with the Tigers still down 3-2.
The third period continued to be physical as both teams battled with the game on the line.  The Tigers' junior Steven Cameron tied the game at 3-3 with an unassisted goal midway through the third and once again the Blue Devils found a way to notch a goal of their own and keep the lead at 4-3.  The Tigers pulled their goalie for an advantage and again tied the game with under 10 seconds to play in the third thus forcing the game to overtime.  Unfortunately for the Tigers, it was the Blue Devils who notched the winning goal defeating the Tigers.
Sophomore Claudia Kushon suffers the loss as the Tigers' record falls to 5-1.  The Tigers will resume play next Sunday against the Hempfield Spartans at 9:00AM at the RMU Island Sports Center.