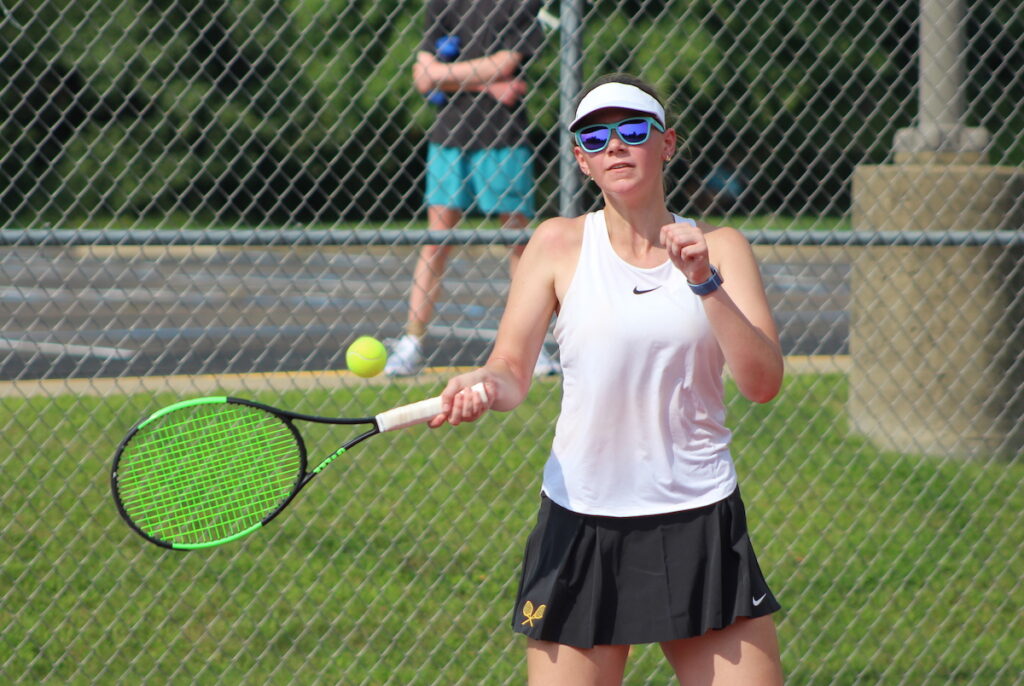 NA Defeats Reigning WPIAL Class 2A Champ In Season Opener
The North Allegheny girls' tennis team opened the 2023 season on Monday afternoon at home with an impressive 3-2 non-section win against the reigning WPIAL champions in Class 2A, the Knoch Knights.
The Tigers swept doubles play and picked up a pivotal victory at No. 3 singles by Audrey Zheng to secure the win. After dropping the first set 6-4, Zheng defeated Jade Nether by taking sets two and three by scores of 6-3 and 10-3.
At No. 1 doubles, Tia Soussou and Siya Jain captured a 6-4, 7-5, win over Kenzie Gumto and Lara Ejzak. The tandem of Rebecca Murphy and Kaitlyn Zeman had little trouble with Olivia Offstein and Katie Barton at No. 2 doubles with a triumph of 6-2, 6-0.
Led by former North Allegheny standout and state champion, Cherry Bharati, the Knights earned wins at No. 1 and No. 2 singles courtesy of Emily and Lindsey Greb, respectively. As senior, Bharati was a part of North Allegheny's 2008 PIAA championship team under NA head coach Michelle Weniger.
With the season-opening win, North Allegheny looks to build on its performance with a visit to Upper St. Clair on Wednesday afternoon.
Girls Tennis Summary vs. Knoch, 8-21-23
Match Summary

NORTH ALLEGHENY - 3
KNOCH - 2

SINGLES
#1
Emily Greb (K) def. Laeticia Wessel (NA)
6-3, 6-3
#2
Lindsey Greb (K) def. Peyton Mauser (NA)
6-2, 6-3
#3
Audrey Zheng (NA) def. Jade Nether (K)
4-6, 6-3, 10-3
DOUBLES
#1
Tia Soussou/Siya Jain (NA) def. Kenzie Gumto/Lara Ezjak (K)
6-4, 7-5
#2
Rebecca Murphy/Kaitlyn Zeman (NA) def. Olivia Offstein/Katie Barton (K)
6-2, 6-0